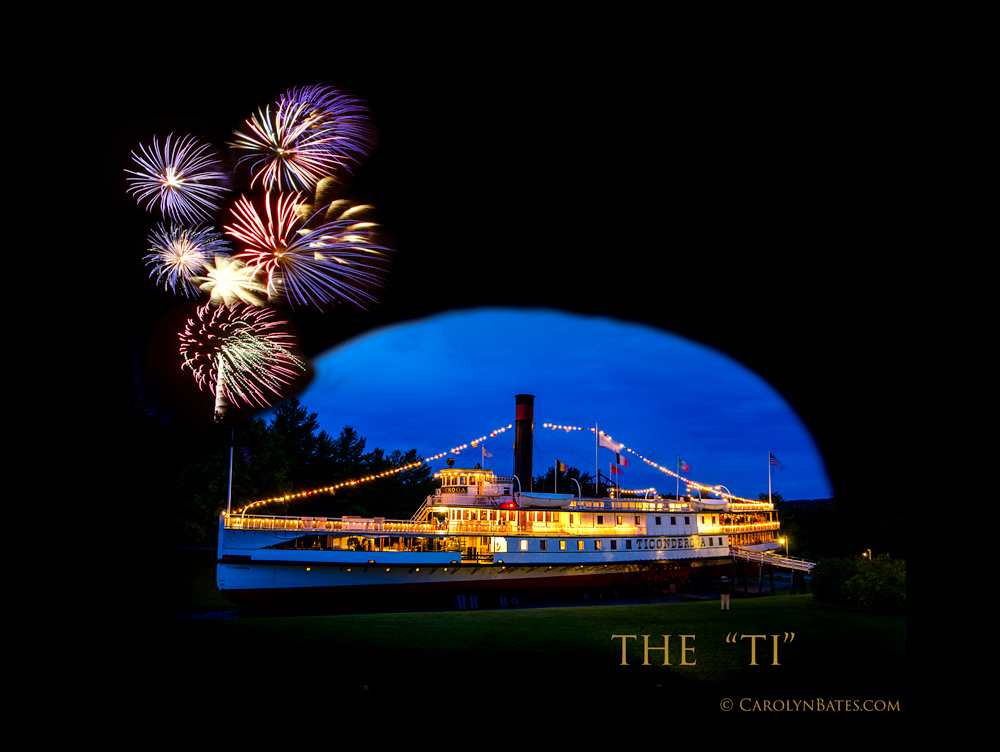 Going to the Steamboat Ticonderoga tonight at Shelburne Museum. Absolutely perfect night. Rain first, then sky cleared just over Burlington, according to our iphone….and the real weather. So we enjoyed fireworks. Isn't it wonderful to be able to do composite photos now!! Thank you Kimberly DuBrul and your team for a perfect evening.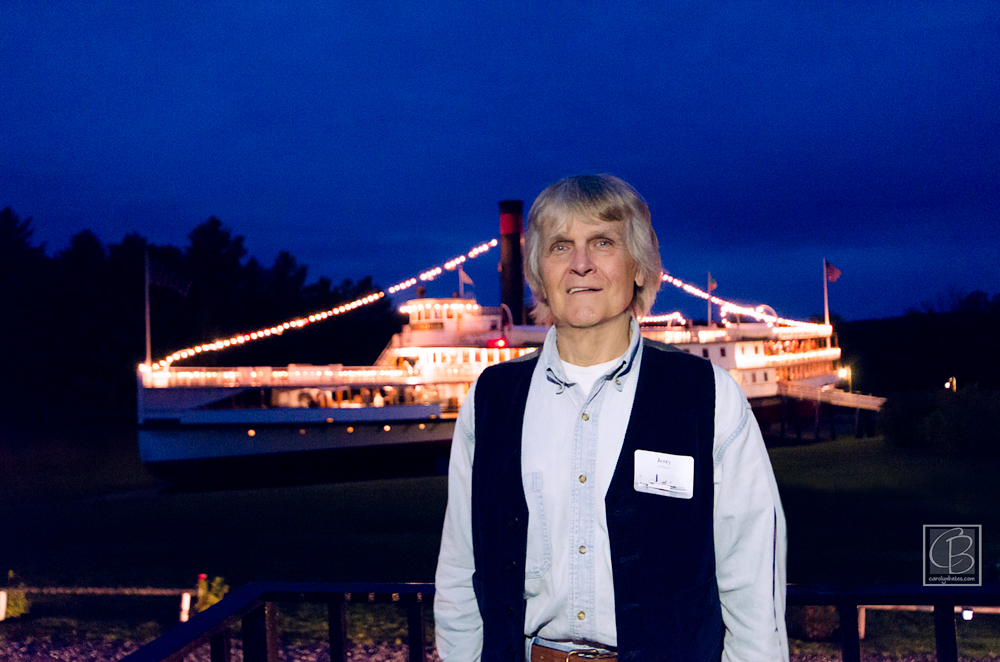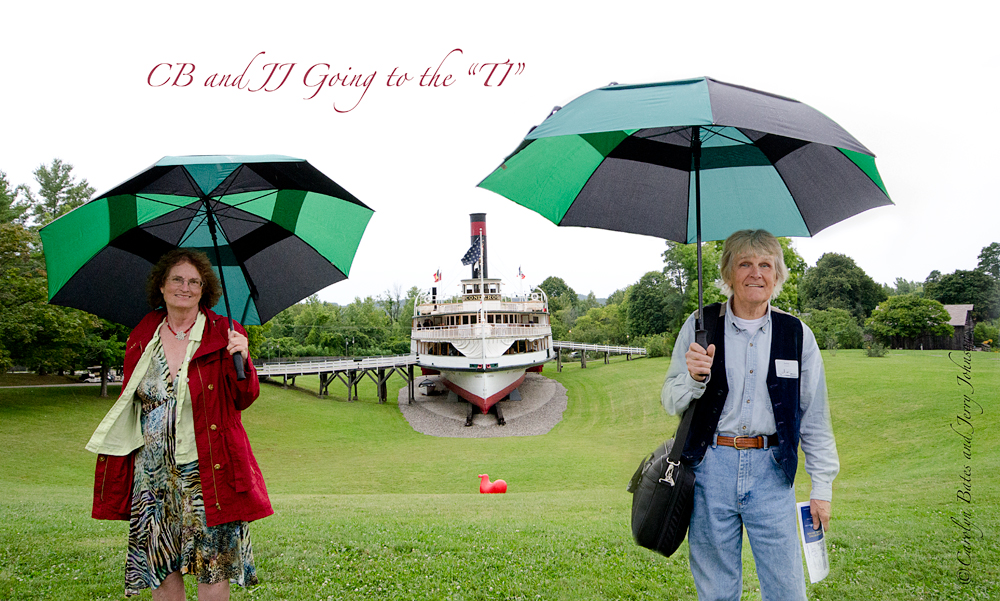 About the Steamboat Ticonderoga
(text from Shelburnemuseum.org)
The restored 220-foot steamboat Ticonderoga is a National Historic Landmark and the last walking beam side-wheel passenger steamer in existence. Built in Shelburne in 1906, it operated as a day boat on Lake Champlain serving ports along the New York and Vermont shores until 1953. In 1955, the Ti was moved two miles overland from the lake to Shelburne Museum in a remarkable engineering effort that stands as one of the great feats of maritime preservation.
Today the Ticonderoga portrays life on board in 1923. The ship's carved and varnished woodwork, gilded ceilings, staterooms, grand staircase, and dining room recall the old -fashioned elegance of steamboat travel. Visitors may explore the Ti's massive engine, four decks, pilot's house, galley, and crew's quarters.
A film about the moving of the Ticonderoga is shown on board, and walking tours are scheduled daily when the Museum is open.