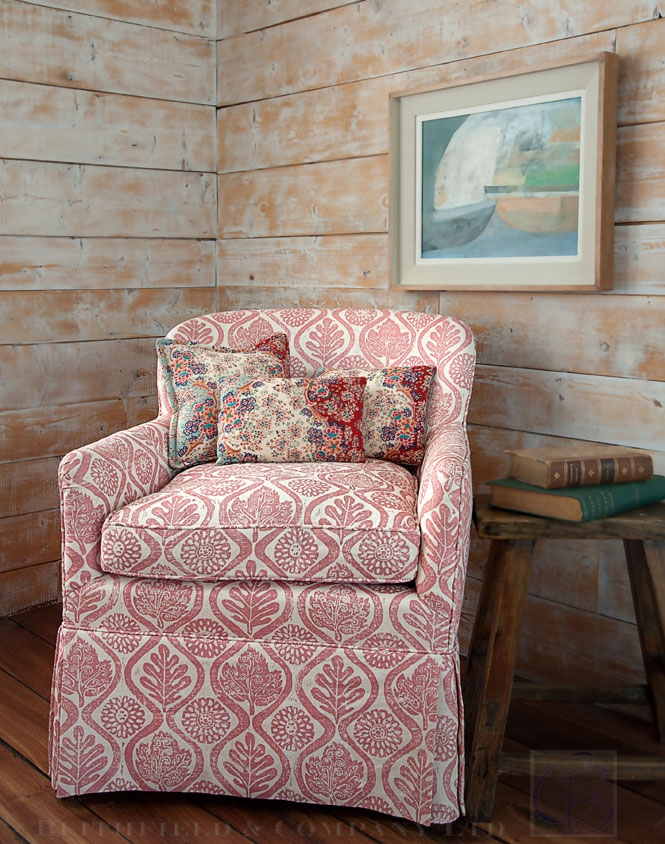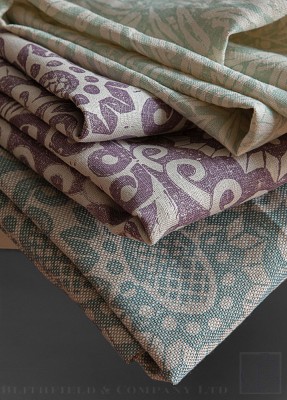 Imagine my surprise when I received a phone call from Blithfield & Company.
There I was, answering my phone like any other day and on the other end … England. For me! As it turns out, Liz Downing and Anne Dubbs had heard about me through personal references and they loved my work. So, they hired me to take their leading photographs for this season, featuring English artist, Peggy Angus's block prints. Needless to say I was excited.
To prepare, Anne sent me stories about Peggy Angus and sample shots. This allowed me to play around before hand to see the best way to shoot the fabrics. I hung a flannel sheet as a curtain on my window next to a flowered chair, and attempted to shoot trial shots using available and strobe lights. By the time I got to the shoot, I felt prepared and ready for action. We started out by put everything in place before the photos were taken. Liz scouted and rearranged her house while Anne sorted through images to make a "to photograph" list for me.
As the shoot progressed, Anne would make one change see how it looked. Then, if needed, she would make another during the final shoot. To make sure that everything was just right, Liz and I moved even more furniture, re-hung paintings in new locations, fluffed pillows, and swapped out any accessories that didn't work.
Once all was said and done, I did my magic in photoshop to enhance these beautiful fabrics. I tried "hard light" for sharpening the fabric and was simply amazed. The details were so crisp and clean that I could even see the tuffs of fluff on the linen fabric. 


It was a great shoot with two great women and here are the results.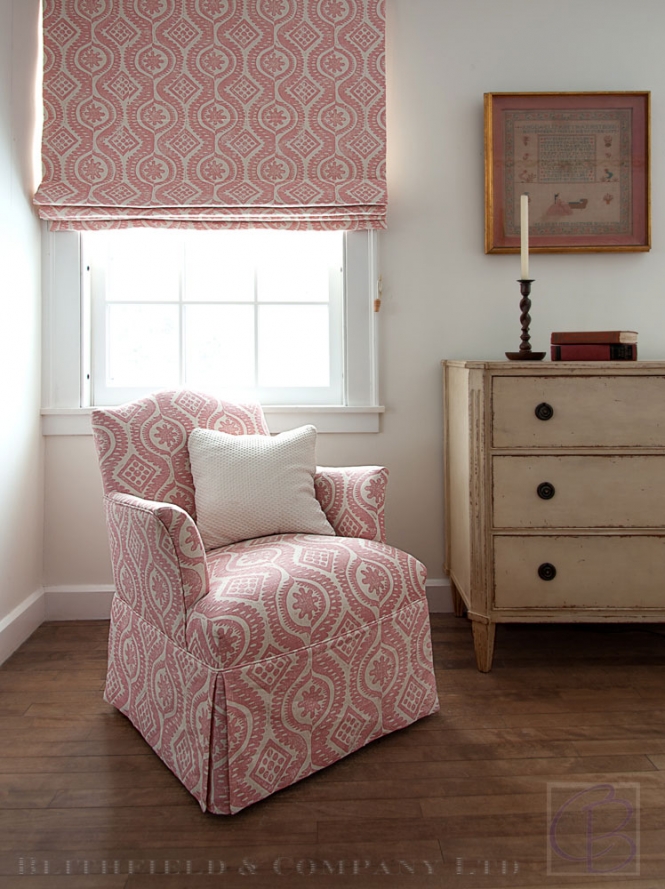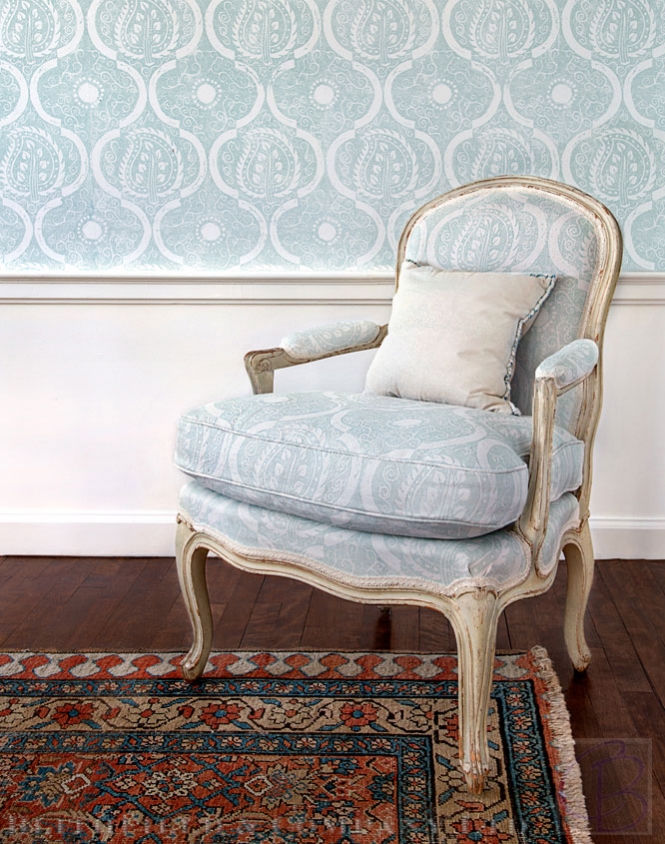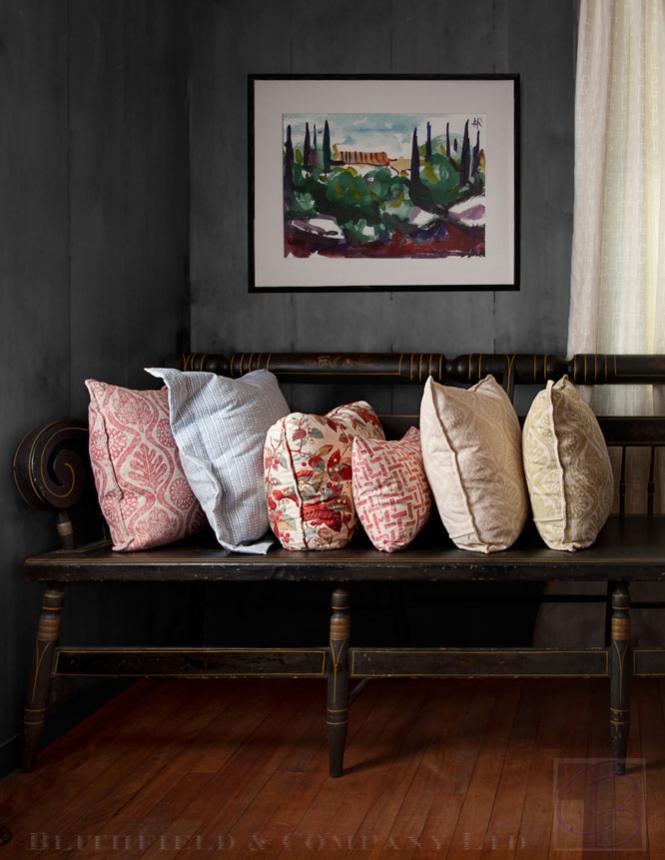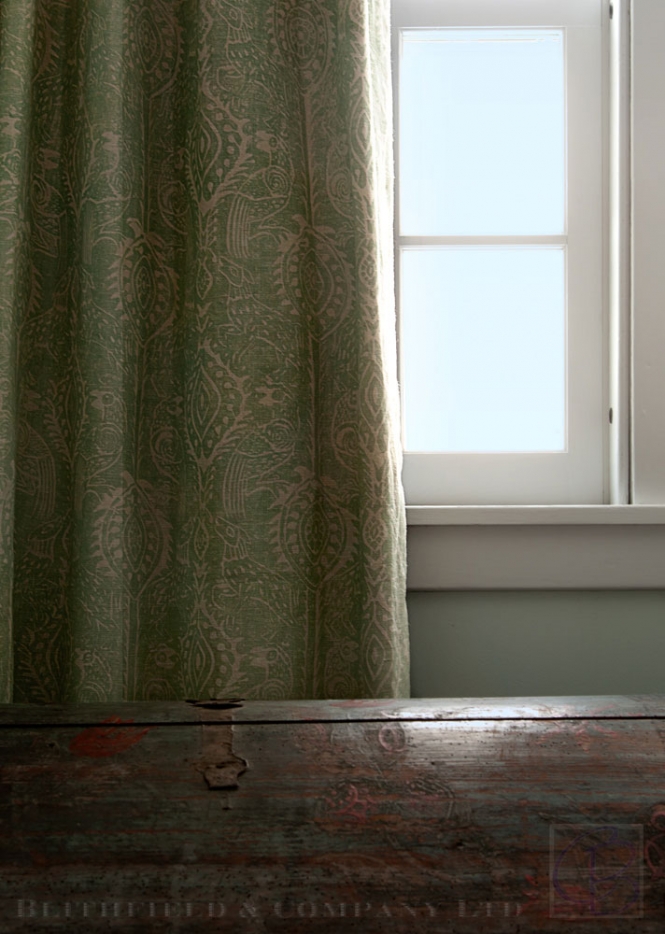 About Blithfield & Company
Established in 1997 by Anne Dubbs and Elizabeth Downing, Blithfield & Company designs and manufactures a versatile range of elegant fabrics and wallpapers. The collection is based on documentary designs from the Blithfield archive and fresh new contemporary inspiration. Blithfield & Company also produces The Peggy Angus Collection. The designs Damask, Oakleaves, Beasties, Twist, Willow, and Persian Leaf are taken from the original linocuts and are available as fabrics, wide-width wallpapers, or traditional wallpapers.
To see more of their fabrics and wallpapers, you can visit their website,www.blithfield.co.uk.