The latest email blast is in from Brett Simison and I wanted to share it. What a great group of images depicting the Apple Pickers of Sunrise Orchards in Cornwall, Vermont.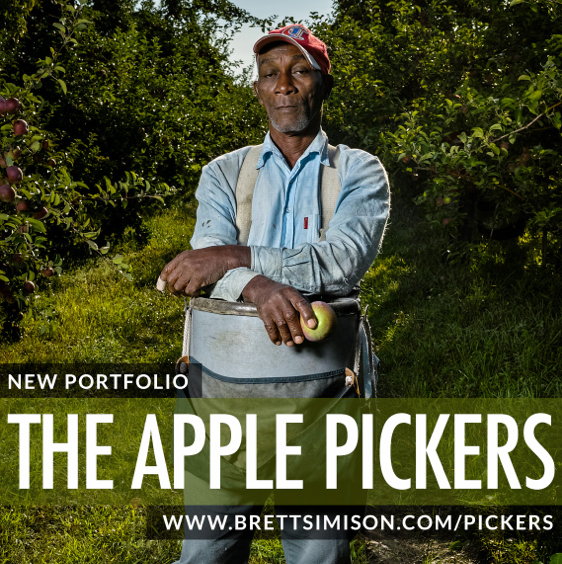 In Brett's words…
"God spare a life, I will be back."
Every day in the late summer and fall, The Men wake up, breakfast in the bunkhouse, then make their way out into the fields to pick apples. For some, it's their first season. But others have been coming to Vermont to pick for much longer.
"I love it here; it's like my home. When I'm here I don't miss my home," says Baltimore Thompson, a twenty-nine year veteran of the harvest.
I spent portions of the 2013 apple harvest season with the seasonal Jamaican workers of Sunrise Orchards in Cornwall, Vermont. The result is The Apple Pickers, a portfolio of portraits showing the character of the men that travel far to make a temporary home in the fields of Vermont.