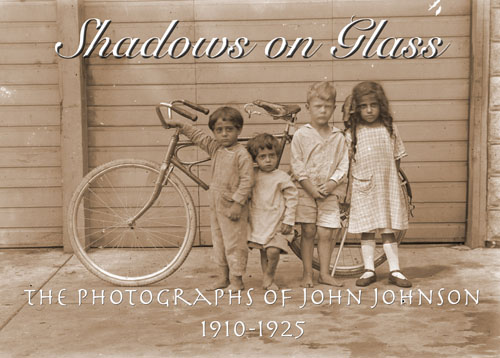 Imagine going to an antique store and purchasing a box of old photographs, then spending the next fifty years trying to figure out who the people depicted in the photographs were as well as the identity of the photographer who took them. That is exactly what Douglas Keister has done.
Eventually, he found out that he was in possession of a beautifully rendered visual documentation of a little known, but tremendously important, chapter of American history. Most recently the Smithsonian Institution recognized the importance of the images and acquired 60 prints made from the century old glass negatives.
Watch SHADOWS ON GLASS now!
Video Published on Oct 2, 2014
… In 1965 budding photographer Doug Keister acquired a stack of 5×7 black and white glass negatives from his friend Doug Boilesen and his father Axel Boilesen. Five decades of research has finally revealed that the photographs were taken by an African American a century ago in Lincoln, Nebraska. The variety of images reveals a vibrant community and more importantly an ennobled and hopeful African American population. The importance of these images has been recognized by the SMITHSONIAN Institutions new National Museum of African American History and Culture which now has sixty prints from the negatives in its permanent collection
See Doug's Glass Negatives by visiting his website.
---
About the Douglas Keister:
Chico, California, based photographer-writer Douglas Keister, has authored thirty-five critically acclaimed books. He also writes and illustrates magazine articles and contributes photographs and essays to dozens of magazines, newspapers, books, calendars, posters and greeting cards worldwide. His twenty-five books on architecture include five books on Victorian homes (Daughter's of Painted Ladies, Painted Ladies Revisited, America's Painted Ladies, Victorian Glory and 500 Victorians);twelve books on bungalow homes (The Bungalow, Inside the Bungalow, Outside the Bungalow, 500 Bungalows and eight small format books on bungalow details), a book on 1920s whimsical homes (Storybook Style) a book about cemetery art and architecture (Going Out in Style), a book on Spanish architecture, (Red Tile Style)four books on cottage (Classic Cottages, Inside Classic Cottages, Cottages and 500 Cottages a book on cemetery architecture (Going Out in Style) and a book on Courtyards. Keister photographed and wrote an award winning children's book (Fernando's Gift), has two monographs of his personal work (Black Rock and Driftwood Whimsy), and four books on classic recreational vehicles, Ready to Roll, Silver Palaces, Mobile Mansions and Teardrops and Tiny Trailers. His wealth of books on architecture has earned him the title, "America's most noted photographer of historic architecture." His book on cemetery symbolism, Stories in the Stone: A Field Guide to Cemetery Symbolism and Iconography, has garnered a number of glowing reviews. Sunset magazine said, "Keister has done for cemetery exploration what Audubon did for birding.?/span>
He is currently working on two children's books shot in China, To Grandmother's House: A Visit to Old-Town Beijing (January 2008), and Tao Tao's Green Gift (Spring 2009), a book on Southern cemeteries, Forever Dixie (Fall 2008) and a book featuring his collection of glass negatives. Lincoln in Black and White 1910-1925 (Fall 2008)
Doug frequently gives presentations in conjunction with his books and is a frequent speaker at related events. In the past few years he has lectured in Los Angeles, San Francisco, San Diego, Chicago, Atlanta, Cincinnati, Cleveland, Spokane, Kansas City, Boston, Milwaukee, Vermont, Winnemucca and Carson City, Nevada, Lincoln, Nebraska, The Smithsonian in Washington D.C. and the Cooper-Union in New York.
When not photographing and writing books, he shoots offbeat photos in the Nevada Desert.
Visit his website for more information www.keisterphoto.com