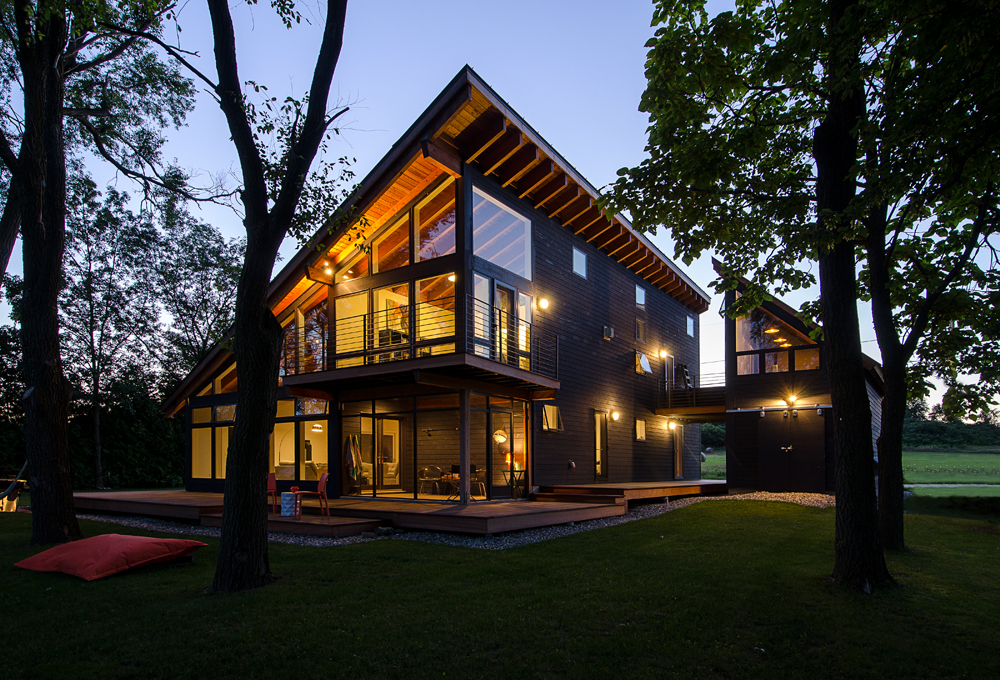 Rising to the Challenge
Story by Peter Coolidge • Photos by Carolyn Bates
March/April 2014 • Vermont Magazine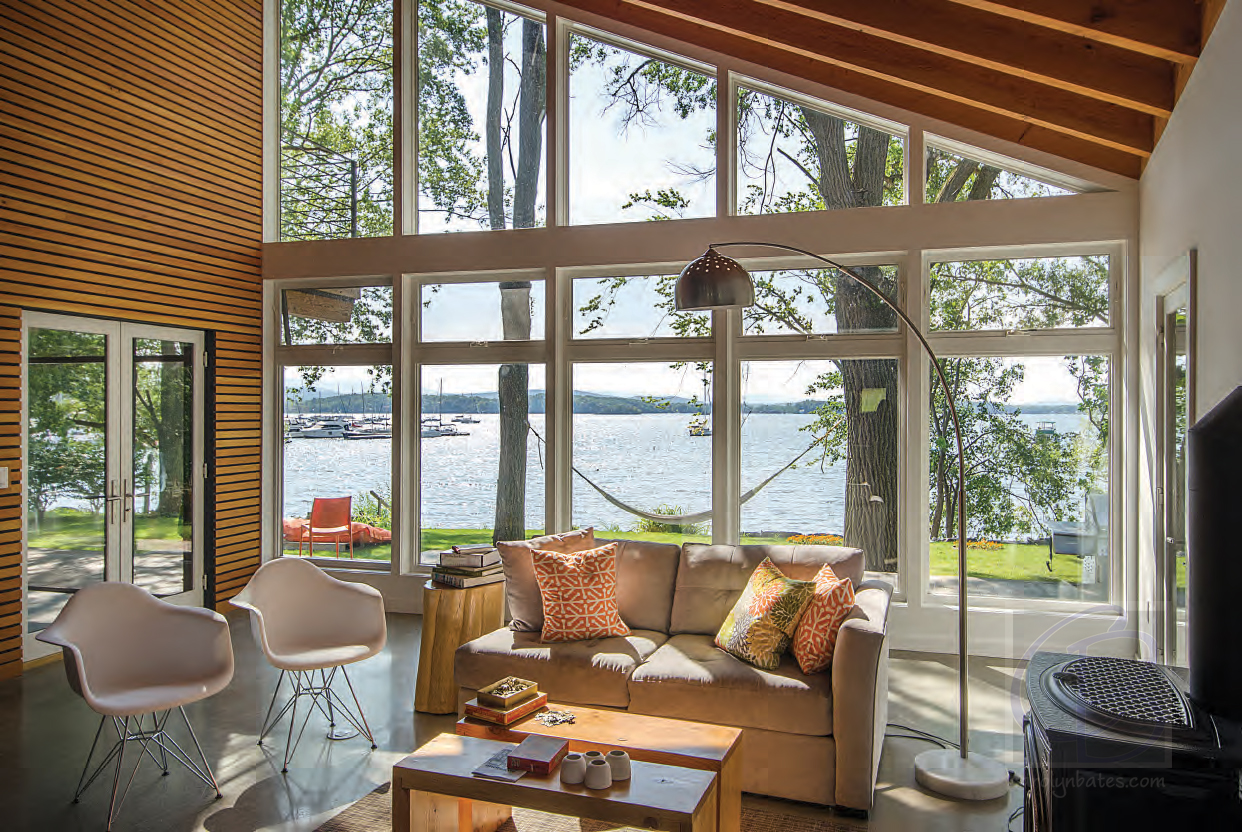 Artistic insight and design created a fine lakeside home that affords big views and value while utilizing a small piece of property.
Designing a house can be a challenge. Designing a house to be pleasing to the eye and in tune with its surroundings, making the best use of light and the land it is to be built on, can be as well. But designing a house with these criteria in mind and designing it to sit on the footprint of the old home it will serve to replace—plus acting as project manager—that is something else entirely, something that Kristen L'Esperance, both architectural designer and fine artist, accomplished as her first project. And, what is even more interesting,she designed and built the house for her father.
Click here to download the PDF of this article.
See more of the project in Architecture Spotlight: The PROJECTOR House.