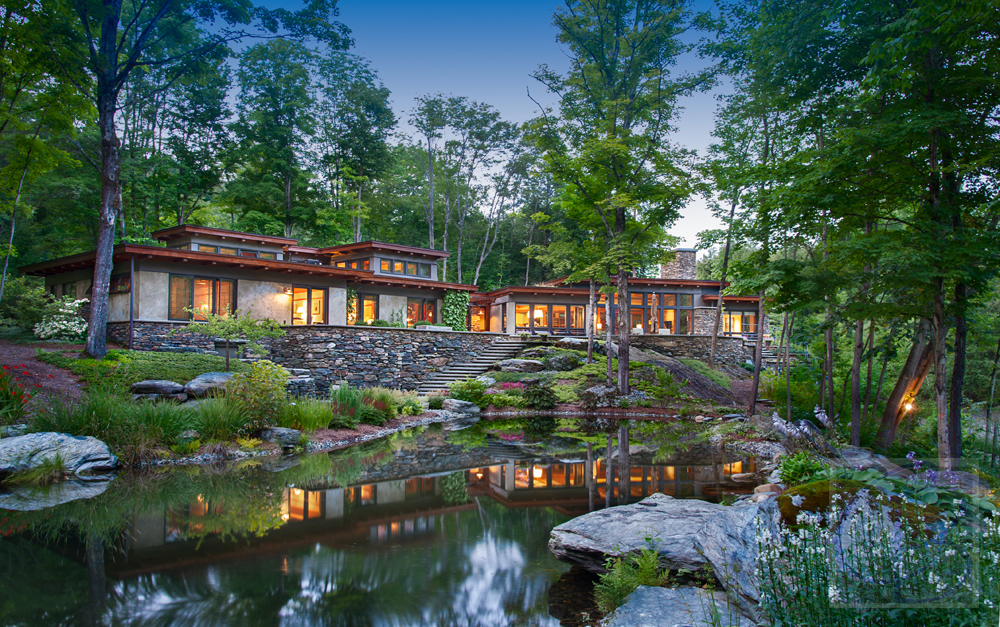 The River House is a home a la Frank Lloyd Wright. Taking their inspiration from the architect, as the master of design, the clients studied his work. Then they elements to bring in a more sustainable lifestyle to the house. They added latest climate controls, green roof, windows, heating, etc. to bring this house into a net zero residence. Very exciting.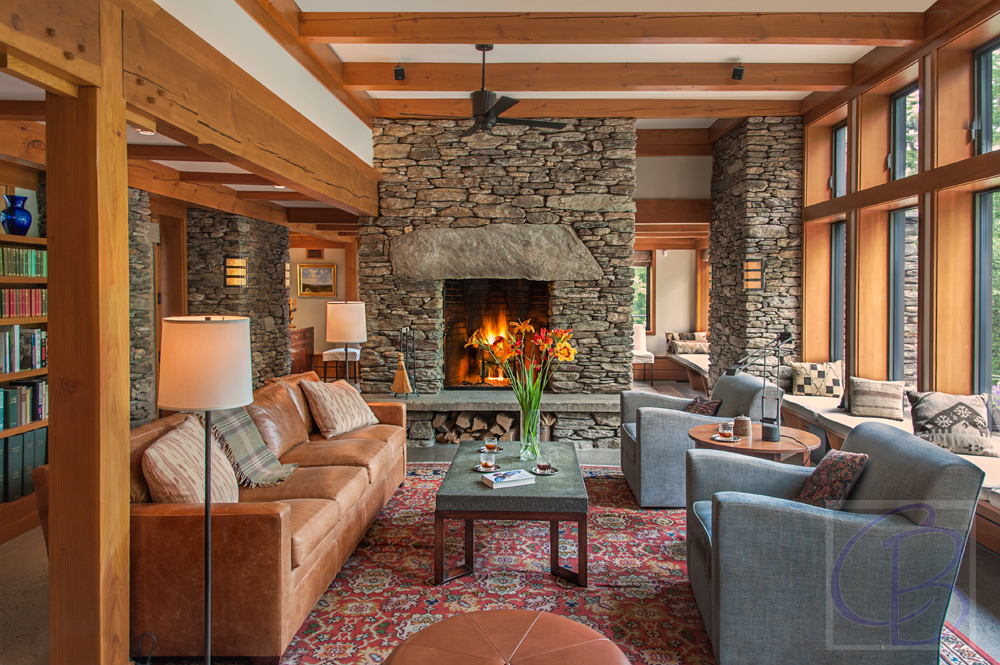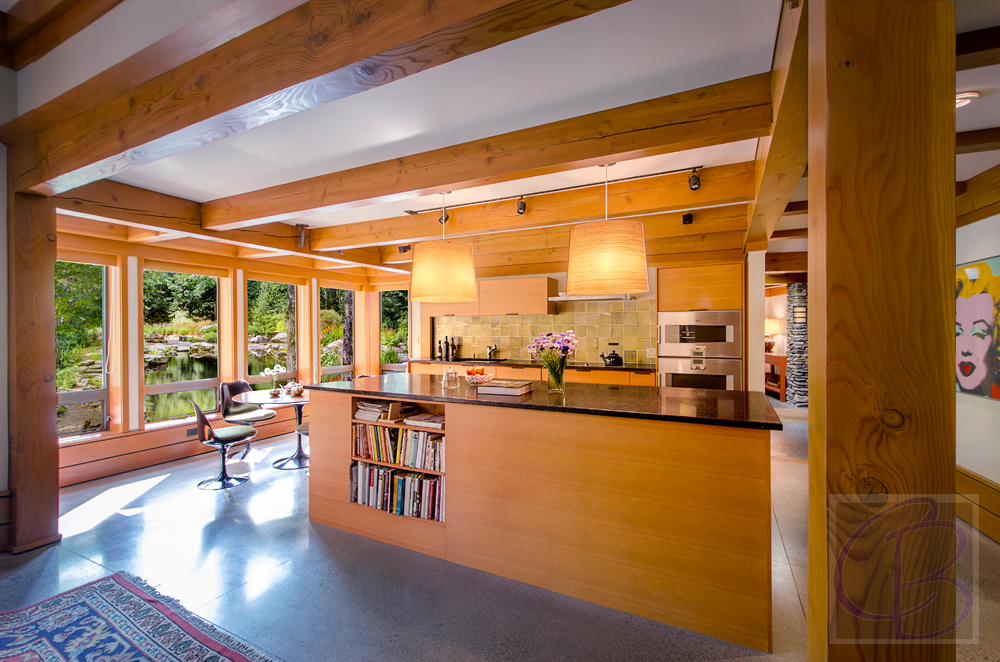 Archictect: Maclay Architects
Maclay Architects designs buildings and communities that are models for healthy, inspired living, advancing to a carbon neutral and ecologically sustainable future. We offer clients choices in selecting the appropriate levels of environmental performance. This may range from current standards to carbon neutral and/or net zero performance; buildings or communities that produce more energy than they consume annually. www.maclayarchitects.com
Landscape Architect: Cynthia Knauf
Cynthia Knauf Landscape Design creates highly responsive and individualized landscape designs that seamlessly meld a client's taste with the nuances of site. Our collaborative studio is located in the heart of Burlington, Vermont, where we find design inspiration right outside our door in a vibrant downtown flanked by the expansive, serene vistas to Lake Champlain. In this spirit, we design landscapes that elevate the human experience by blurring the lines between indoors and outdoors. We respond to natural textures and forms to arrive at unique contemporary designs. From bold, open landscapes to private nooks and sanctuaries, our landscapes are a cohesive synthesis of form and function. cynthiaknauf.com
See More images from this house!