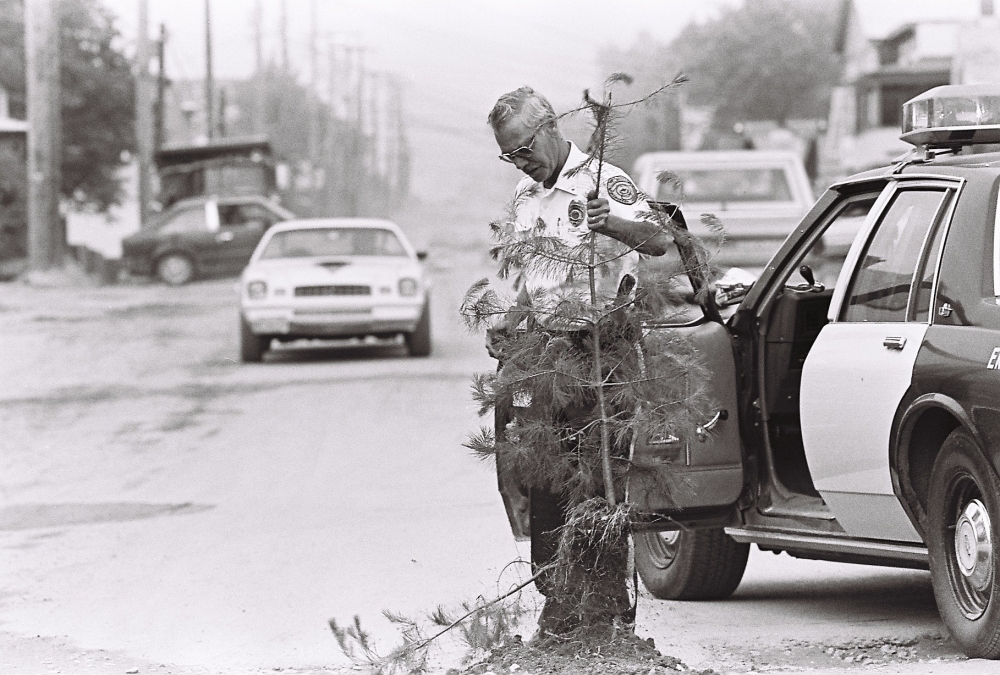 What would you do if you saw a pothole? If you were the Pothole Bandit, you might just plant a tree in one.
Bernie Sanders and the Pothole Bandit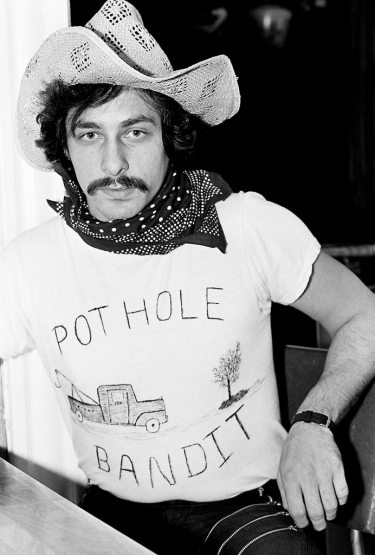 By Erik Esckilsen
Pothole Bandit Bruce K. Ploof, 1986 – COURTESY OF ROB SWANSON
It's difficult to pinpoint the year when Burlington began racking up accolades as one of the nation's best cities for X, Y or Z. Townies who've been around a while, however, will generally agree that it was during Bernie Sanders' tenure as mayor that the phrase "quality of life" became deeply etched in the Burlington brand.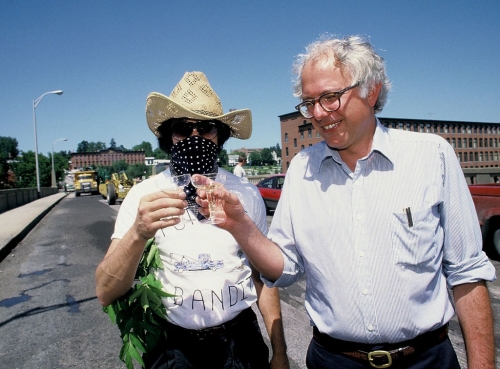 Pothole Bandit and Bernie Sanders, 1986 (courtesy of Rob Swanson)
I have to confess: In the summer of 1986, in the thick of Burlington's renaissance, I didn't appreciate what Sanders and his comrades were doing for my hometown. I'd just graduated from college in upstate New York. While the speaker at my commencement — an executive from the Rand McNally map corporation — had exhorted my peers and me to "be eccentric and bellow," I hadn't figured out how. I was back home in Burlington, doing temp office work and drinking in the same bars I'd frequented in high school.
Apparently, I wasn't the city's only restless soul. As I unfolded my copy of the Burlington Free Press one day, a headline below the fold caught my eye: "Pothole Bandit Plants Trees in Protest of Roadway Ruts."
---
Watch the video about The Legend of the Pothole Bandit from Erik Esckilsen
In the late spring of 1986, during Bernie Sanders' third term as mayor of Burlington, Vermont, a mysterious figure began planting trees in potholes to protest city road conditions.