After only 100 days, the crowd funding campaign set up by The Ocean Cleanup was successfully completed and exceeded expectations!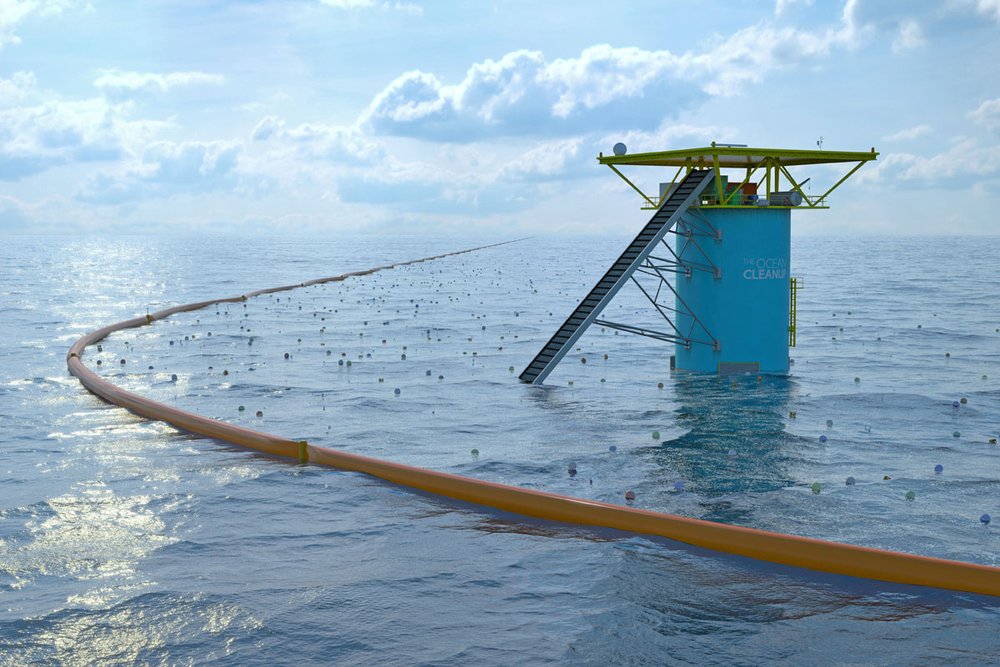 September 15, 2014, Amsterdam – The Ocean Cleanup, founded by Dutchman Boyan Slat (20), has successfully completed its crowd funding campaign. With the support of over 38,000 funders from 160 countries, in 100 days over US$ 2 million has been raised. This success brings The Ocean Cleanup another step closer in its quest of cleaning the oceans of plastics. The next step, which comprises the construction and testing of large-scale operational pilots, can now be initiated.
The funding raised will be utilized to deploy a series of up-scaling tests, ultimately resulting in a fully operational offshore cleanup array in 3 years' time; the final preparation before full-scale execution. The team projects the first pilot to be operational within a year. Within this year a sequence of expeditions is also being planned, which are focused on collecting further oceanographic data for engineers to work with.
Read the complete press release.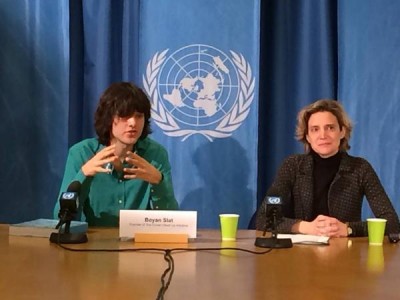 The Ocean Cleanup Founder receives @UNEP Champions for the Earth Award.
– The Plastic Pollution Problem –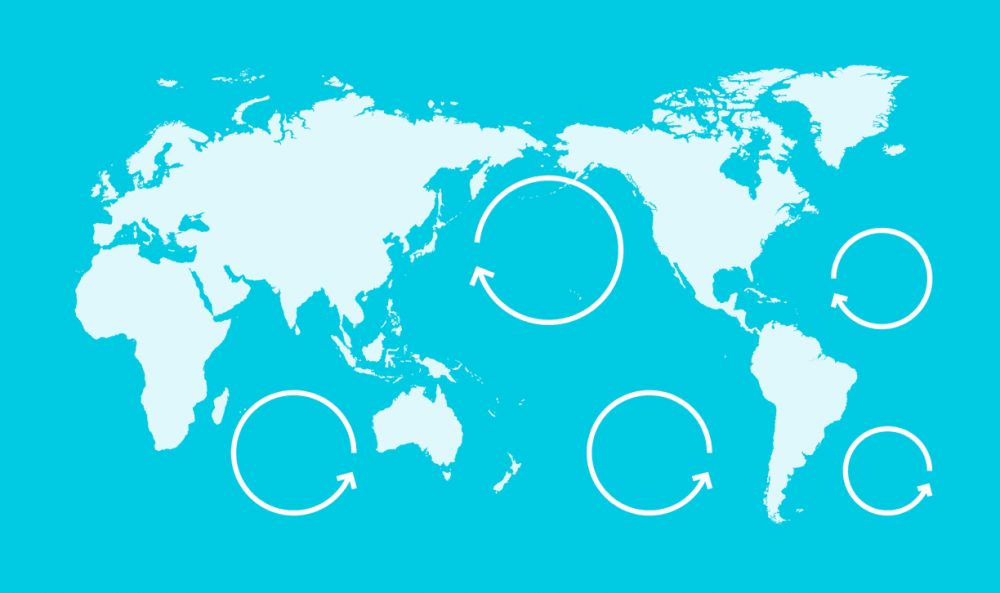 About 8 million tons of plastic enters the ocean each year (Jambeck et al., 2015). Part of this accumulates in 5 areas where currents converge: the gyres. At least 5.25 trillion pieces of plastic are currently in the oceans (Eriksen et al., 2014), a third of which is concentrated in the infamous Great Pacific Garbage Patch (Cózar et al., 2014). This plastic pollution continues to do the following damage in the ages to come:
Environment: At least one million seabirds, and one-hundred thousand marine mammals die each year due to plastic pollution (Laist, 1997). The survival of at least 100+ species (Gall et al., 2015), including the Hawaiian Monk Seal and Loggerhead Turtle, could be jeopardized by plastic debris (Derraik, 2002). Plastic pollution is furthermore a carrier of invasive species, threatening native ecosystems (Barnes, 2005).
Economy: Globally, plastic pollution causes at least US $13 billion each year to industries that include fishing, shipping, tourism and the cleaning of coastlines (UNEP 2014). The US West Coast spends approximately US $500 million each year to clean up their beaches. The costs of removing debris from beaches is on average US $1,500, and up to US $25,000 per ton (APEC 2009).
Health: Toxic chemicals (including PCBs and DDTs) are adsorbed by the plastic, increasing the concentration a million times (Mato et al., 2001). After entering the food chain, these persistent organic pollutants bio-accumulate in the food chain, resulting in an even higher concentration of pollutants inside fish (Tanaka et al., 2013), including ones consumed by humans. Health effects linked to these chemicals are: cancer, malformation and impaired reproductive ability (Takada, oceanhealthindex.org).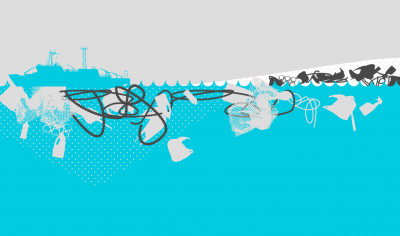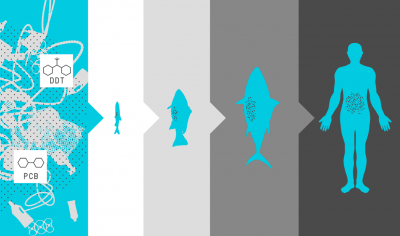 Information from www.theoceancleanup.com.
About The Ocean Cleanup
The Ocean Cleanup develops technologies to extract, prevent, and intercept plastic pollution. The Ocean Cleanup's goal is to fuel the world's fight against oceanic plastic pollution, by initiating the largest cleanup in history.
Instead of going after the plastic – which would take many thousands of years and billions of dollars to complete – The Ocean Cleanup uses long floating barriers to let the ocean currents concentrate the plastic itself.
After having worked with a team of 100 volunteering scientists and engineers, a 2014 study confirmed the passive system is indeed likely a feasible and cost-effective method to remove half the Great Pacific Garbage Patch in 10 years' time.