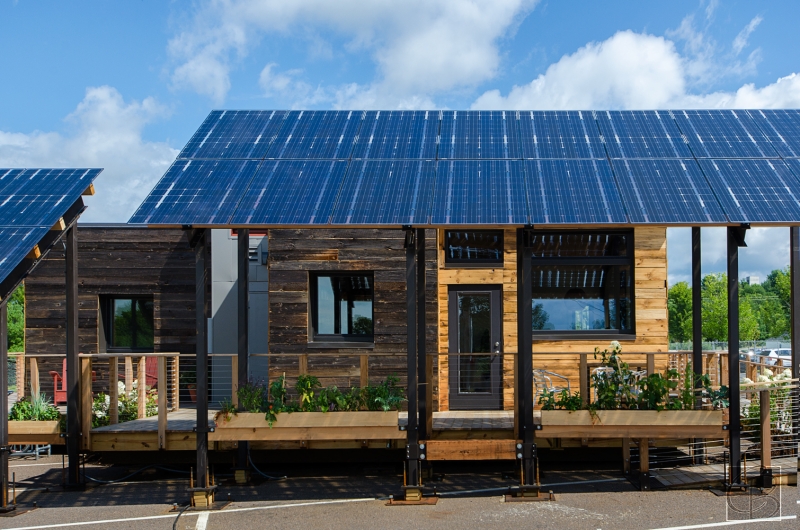 Take a look at a home run solely on solar power!
In its return to the U.S. Department of Energy Solar Decathlon, Middlebury College created InSite, a house that reconnects people with their community and emphasizes environmental, economic, and social sustainability. InSite offers the privacy and comforts that appeal to 21st-century homebuyers by balancing public and private spaces.
From Beginning to End.
Design Philosophy
The Middlebury College team envisioned InSite as a house for local living. It symbolizes the team's belief that community is a natural resource, that sustainability is as much about people as it is about energy, and that by constructing less, we can create more. It is targeted to young Vermont families and was designed as one piece of a larger human and natural ecosystem. InSite can be integrated into an existing walkable community—suggesting a model of living applicable on any scale.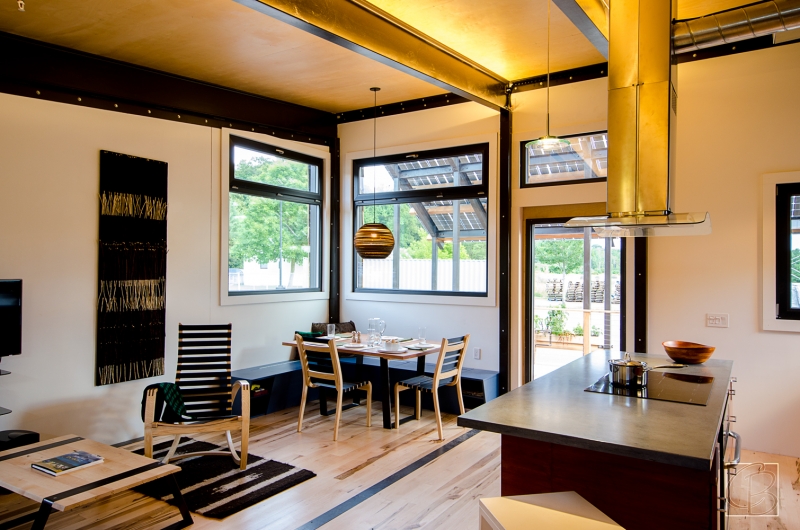 Features
Reclaimed wood materials come from the local region and are historically suited to the local climate.

An exterior solar path replaces the traditional rooftop array to create an exterior walkway shaded by solar panels.

A lush green roof contributes to the thermal envelope of the house, sequesters carbon, and helps manage storm-water runoff.

A north-sloping roof minimizes exposure to Vermont's cold Northern winter winds.

A steel skeleton with exposed connections visible in the interior educates visitors about the unique construction.

Thick and densely insulated walls with a dining nook and a window seat create a comfortable refuge for nature viewing.
Technologies
A centralized energy hearth mechanical chimney consolidates the mechanical, electrical, and plumbing systems into one modular unit to increase efficiency while reducing the wiring, ductwork, and piping required.

Windows and vents placed high in the mechanical module create a chimney effect for unwanted hot air, while vents placed low on the shaded north side allow cool air to enter and flow through the house on hot days.

The energy-recovery ventilator uses stale, outgoing air to dry and condition incoming air, providing ventilation without releasing the conditioned air.

The building-monitoring system allows residents to visualize their energy use and better understand the environmental impacts of their lifestyle.
Content from www.solardecathlon.gov.