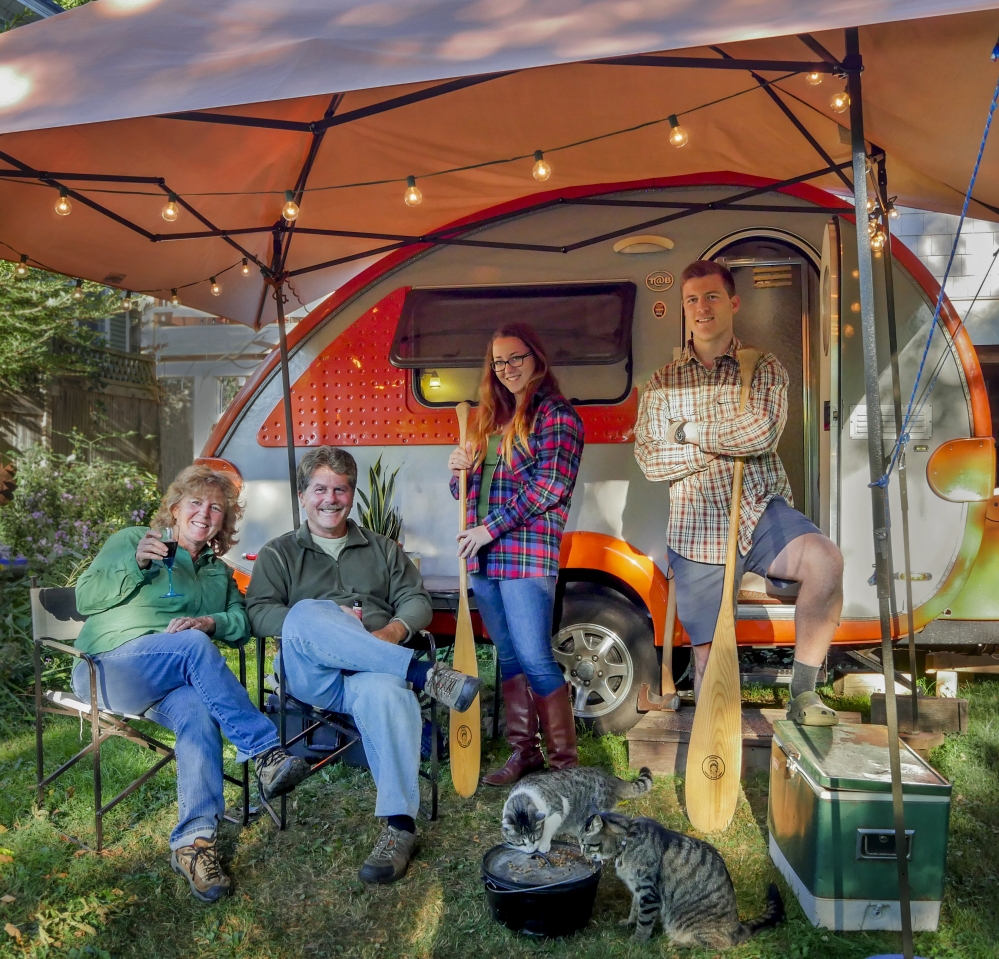 Recently I had the chance to have some fun at a photo shoot with Peggy and Larry at a camping site infront of their trailer. Unfortunately, the lighting wasn't exactly the way I wanted it, so I took to Photoshop. Here is how I edited the photos.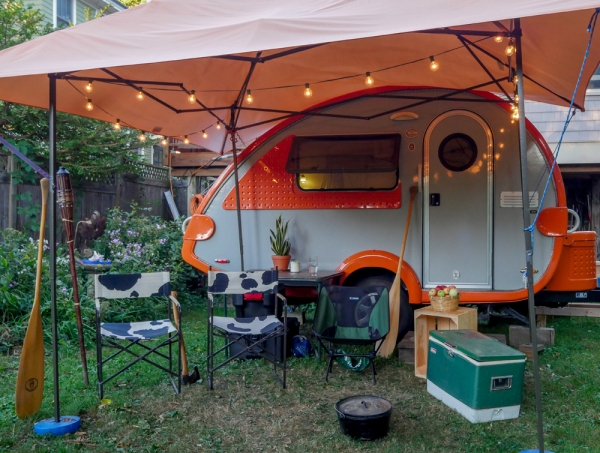 First I had to set up the shot.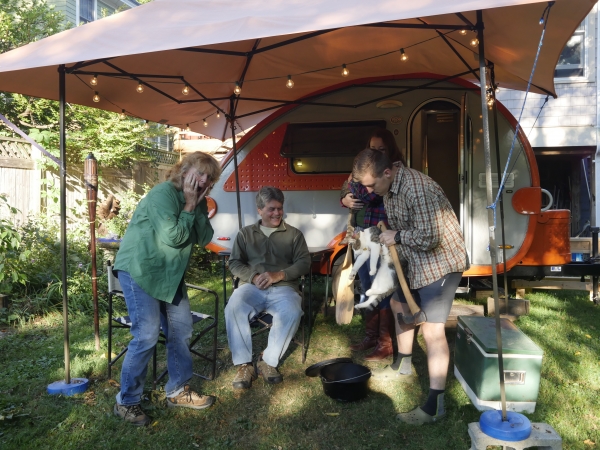 Then we we started by trying to cook the cat…just kidding.
Don't worry. No cats were harmed in the making of these photographs.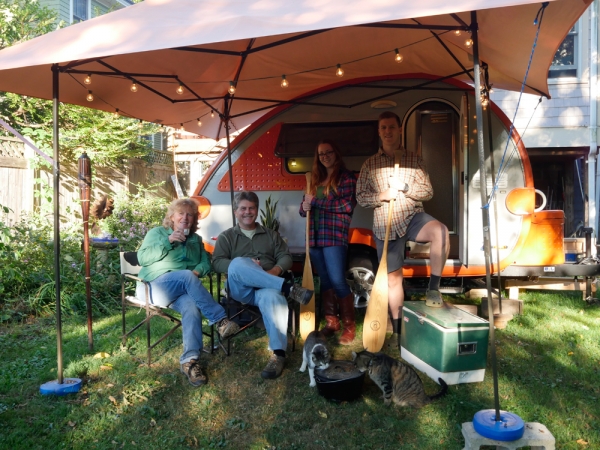 Above is what original photograph looked like.
We used an umbrella to block the sun on Peggy and Larry's faces as they were sitting in the chairs. Peggy decided that she wanted the paddles, some old chairs, and an old cooler to be vintage so that it would be like the teardrop trailer. Then, Forrest (standing) wanted the cook pot and of course, the cats. Notice the smiles on Larry and Ruby face as they are enjoying themselves.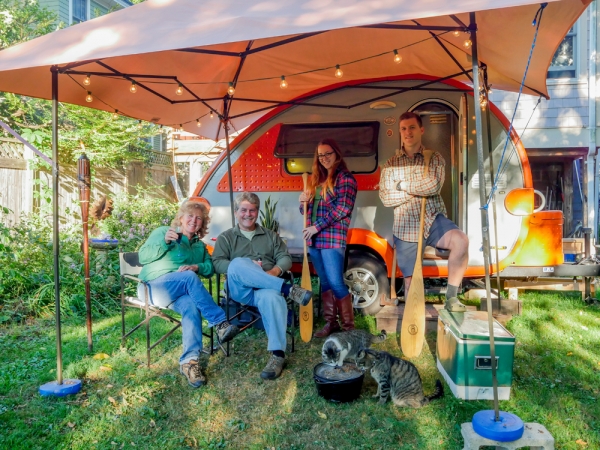 Above is the result where I went in camera RAW.
Then I went into Photoshop to add contrast and play around with the lights and darks of the image. Next, on people in the photo, I worked on decreasing contrast and saturation as well as adding a blur to "unfocus" in background. In addition, I tried painting in hot spots with brush to get the final product that I wanted.
Finally, I cropped the photo. And….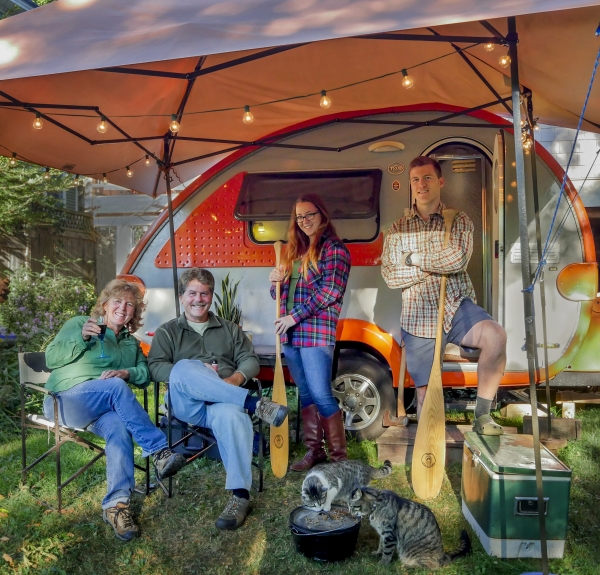 This is the final image. After all the playing around and Photoshop work, this family sure looks like they are enjoying their day camping!