I was able to go to a concert by Pete's Posse and what a great time! Take a look at some of the photos from the show.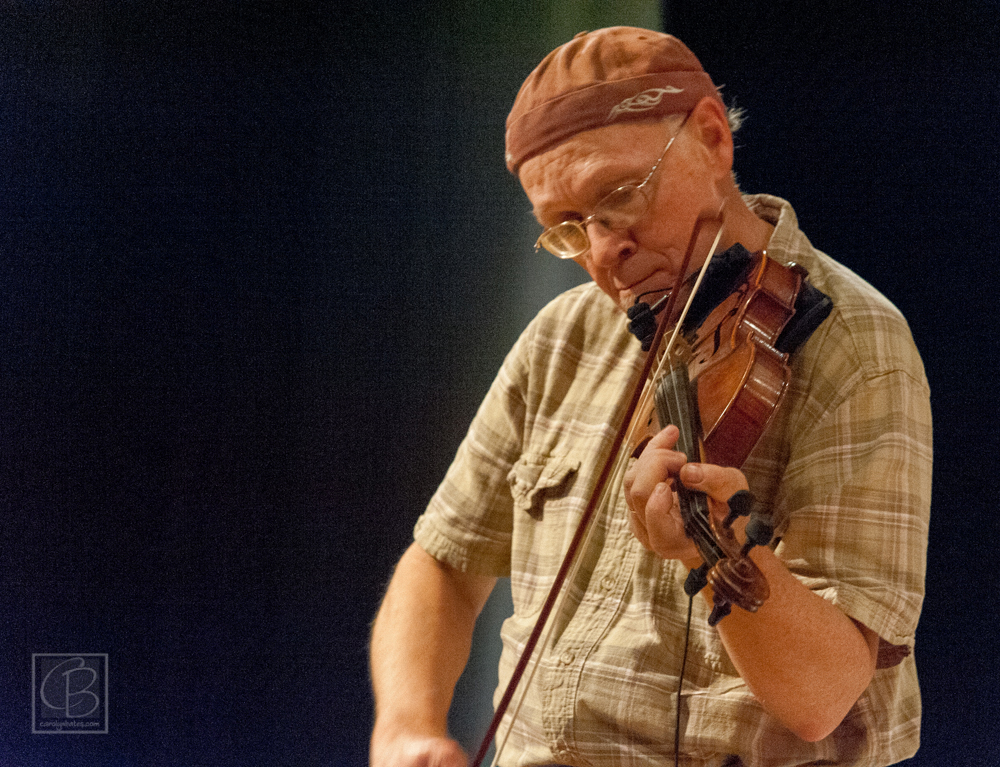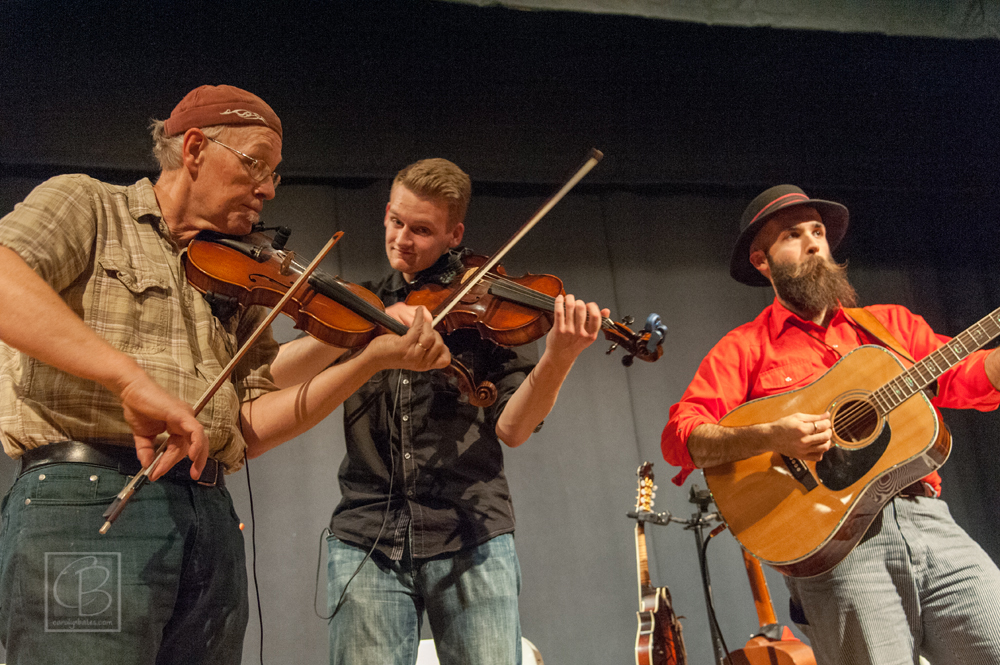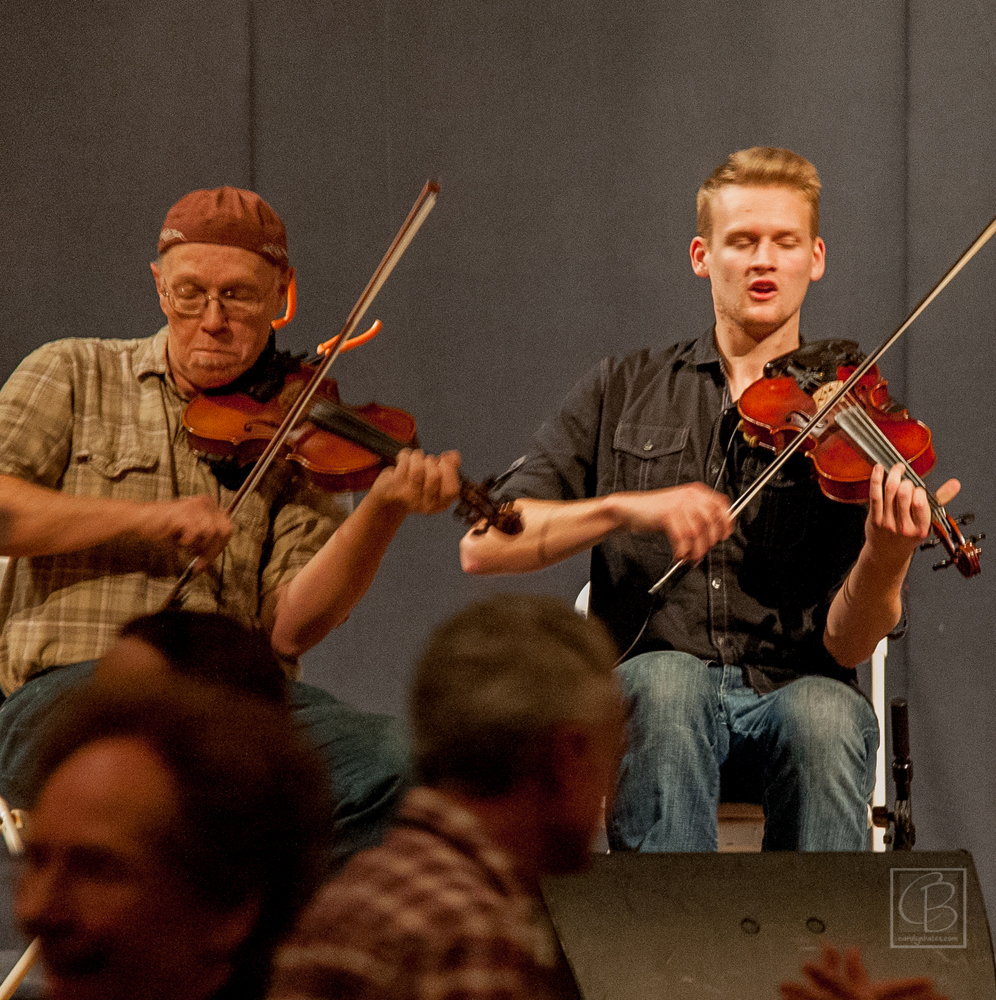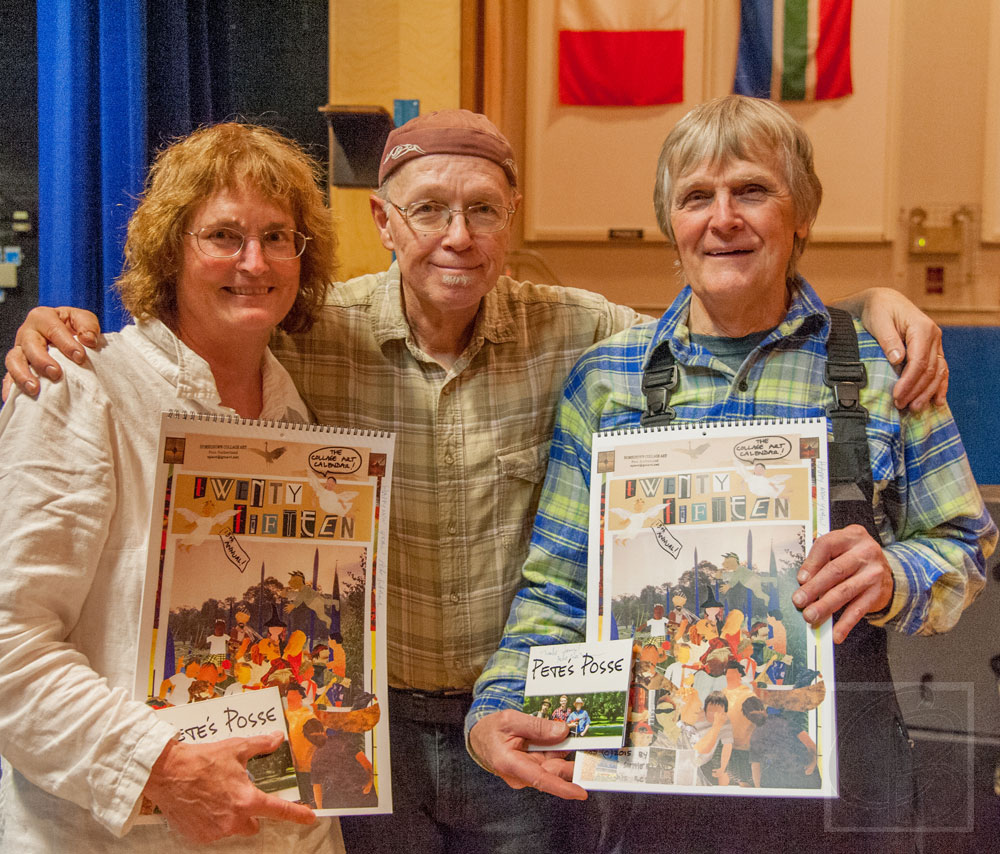 Jerry Johnson and Me with Pete!
About Pete's Posse
Pete's Posse is composed of Pete Sutherland (fiddle, piano, banjo and vocals), Oliver Scanlon (fiddle, mandolin, dobro, foot percussion and vocals) and Tristan Henderson (guitars, mandolin, jaw harp, bodhran, foot percussion and vocals).
Twin fiddles in tight, wild harmony over hi-powered guitar and pounding footwork with mandolin, clawhammer banjo, jawharp and rocking keyboards adding their voices to the mix. Old songs and tunes, lyrical and driving, along side brand new ones. That's the multi-generational heart and mind of PETE'S POSSE, at work and at play.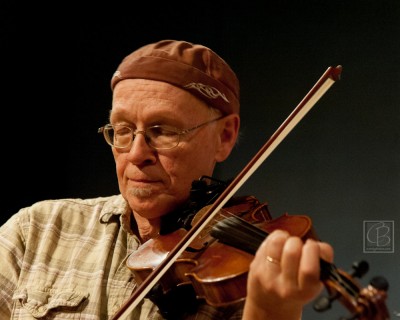 Pete Sutherland
The well known multi-instrumentalist and troubadour PETE SUTHERLAND has decades of concert touring, teaching and studio production behind him. His all-Vermont "POSSE" includes his talented young fiddle protégé and fellow Clayfoot Strutter, OLIVER SCANLON, and the dynamic accompanist TRISTAN HENDERSON, also of Atlantic Crossing and Pipers Den. Featuring Pete's rootsy songs, the band's original and traditional fiddle music, and a few unique covers, this band provides a fine opportunity for an intimate listen to an ever-evolving musical friendship that spans generations!
A warm voiced singer, songsmith and accomplished multi-instrumentalist, known equally for his potent originals and his intense recreations of age old ballads and fiery fiddle tunes, Pete Sutherland "covers the map" and shines with a "…pure spirit which infuses every bit of his music, and cannot fail to move all who hear him." -American Festival of Fiddle Tunes. He has been on staff at dance and music camps coast to coast and is a widely known year-round teacher and performer at home. Sutherland is a veteran of many touring and recording groups including Metamora, Rhythm In Shoes, The Woodshed Allstars, Woods Tea Company, Ira Bernstein's Ten Toe Percussion and is a founding member of the long running 'contradance jamband' The Clayfoot Strutters, celebrating a quarter century in 2014! He is also a producer with over 80 projects under his belt, and a prolific songwriter covered by the likes of Cathy Fink and Marcy Marxer, Jay Ungar and Molly Mason, Nightingale and Altan.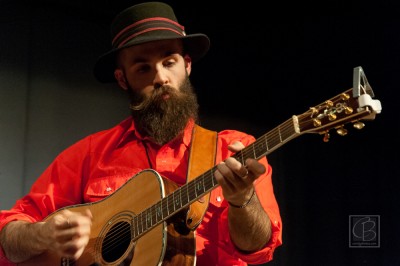 Tristan Henderson
Quickly becoming a sought after accompanist, session musician and performer in Vermont, Tristan Henderson grew up playing a variety of music genres before jumping into traditional music. He acquired his ability to play anything with stings (and a few without) as a teenager at a weekly blues/country/folk music session near his family home in Pomfret, Vermont. He was a 2013 winner of the Young Tradition Vermont talent contest with bagpiper Hazen Metro and in addition to Pete's Posse, he also performs with Atlantic Crossing and Pipers Den.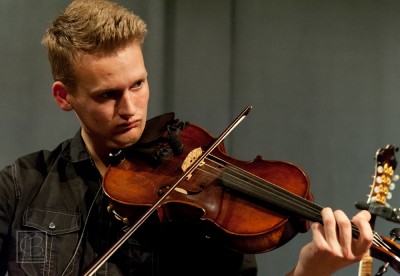 Oliver Scanlon
With early training in viola which led him to a stint with the Vermont Youth Orchestra, fiddler, mandolinist and tunesmith Oliver Scanlon was introduced to his mentor Pete and the parallel universe of fiddle music at the age of nine. His enthusiasm led him to seek out further learning and performing opportunities through Mark Sustic's "Fiddleheads" program, and to begin attending music camps where he has studied various styles with Alan Jabbour, Kimberley Fraser, Eric Favreau and other master fiddlers. In 2008, Oliver and few talented middle school friends formed the group which became The Irregulars, a six piece outfit that has played scored of local dances and festivals. In 2013 he both co-founded the Posse and became the youngest member of Pete's long running dance band The Clayfoot Strutters. A recent high school graduate, Oliver's senior Project was a solo CD, "The Pond Jam"
Visit their website for a calendar of events and more information.
Like them on Facebook!