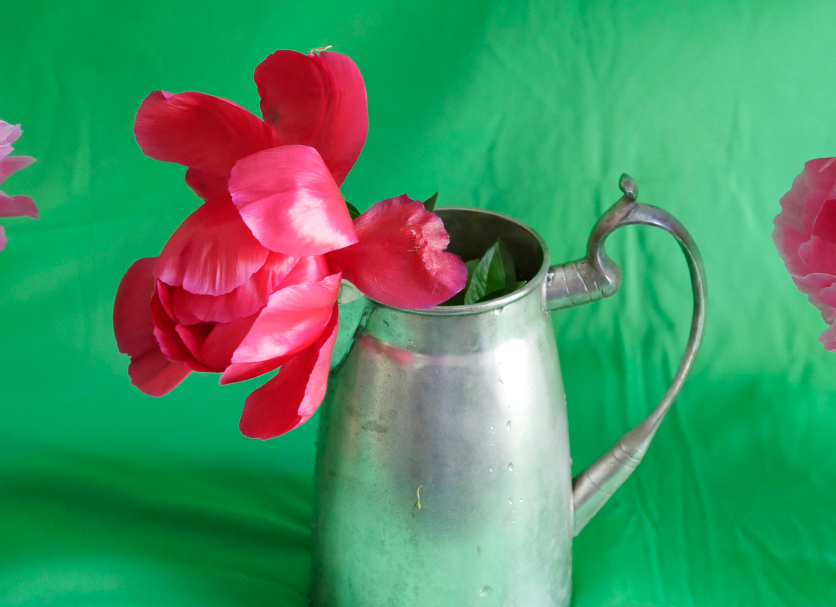 Take a look at my most recent time working with a green screen and flowers.
First take the original photo. Then go to select the green screen and make a mask from select / color range 40 on slider. Exchange the green for another color.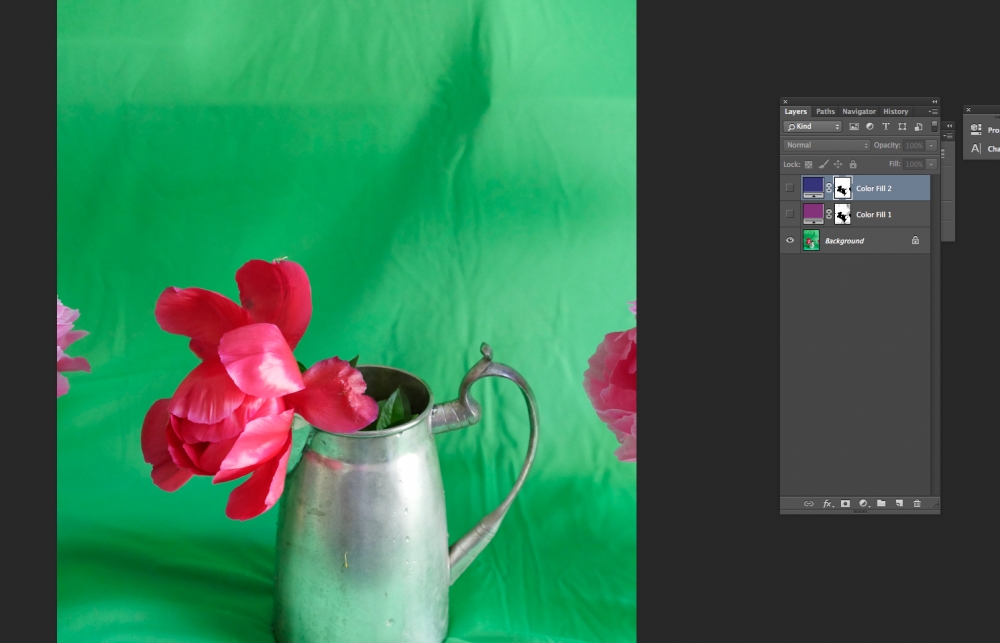 With mask selected, purple, select inverse or mask.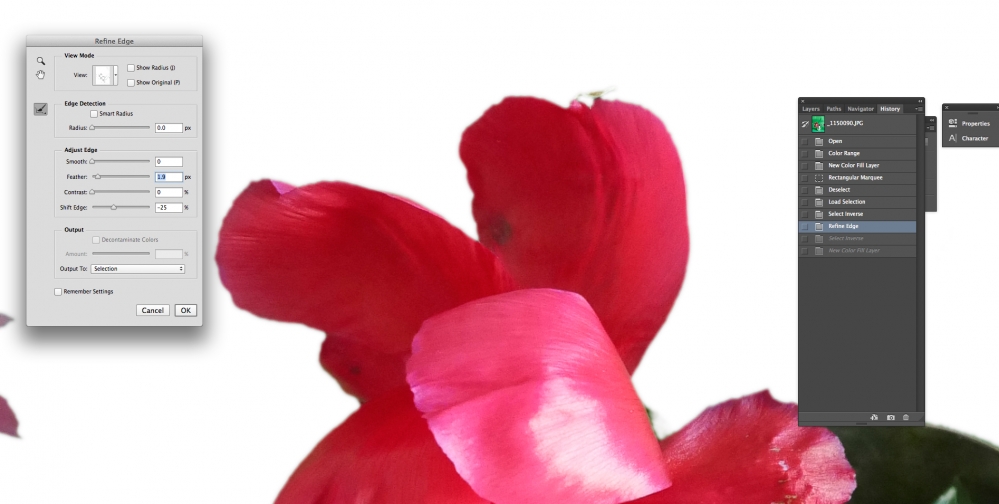 Then select/refine edge. Refine edge so you make edge around flower move inwards into flower (i.e. minus 10-20 shift edge and feather 1-2 points). No radius. No contrast.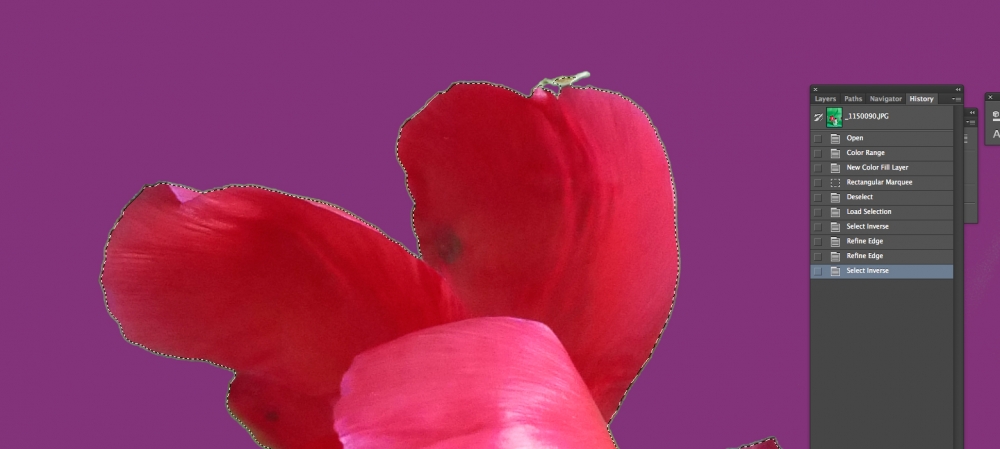 See mask has moved now.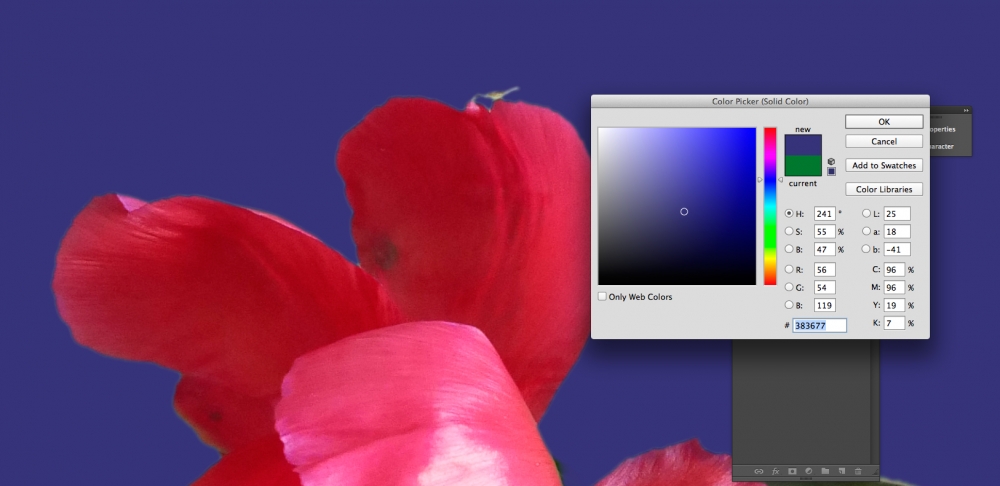 Select inverse so you have the purple color fill selected instead of the flower and make a new layer and fill it with a new color.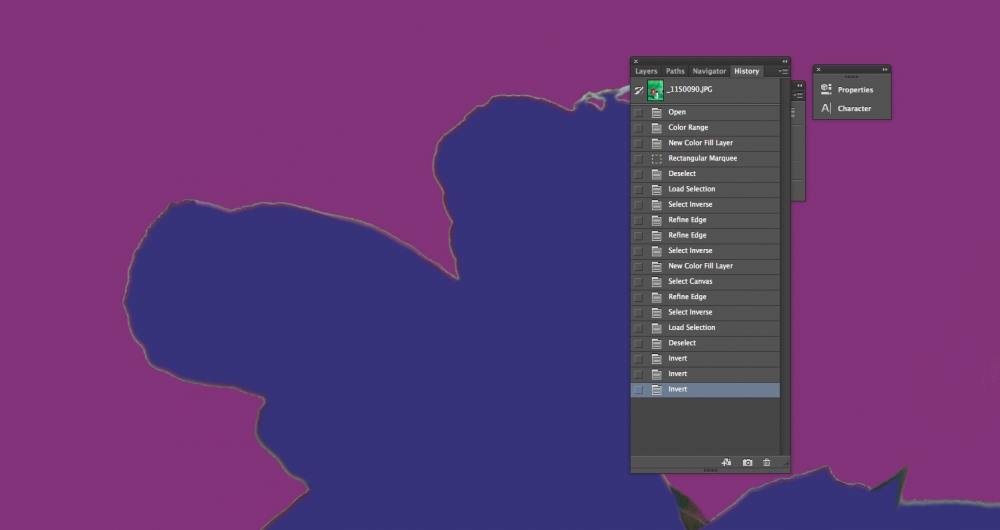 This shows how the mask was moved. Note the history too and do not count the rectangular marquee and deselection.