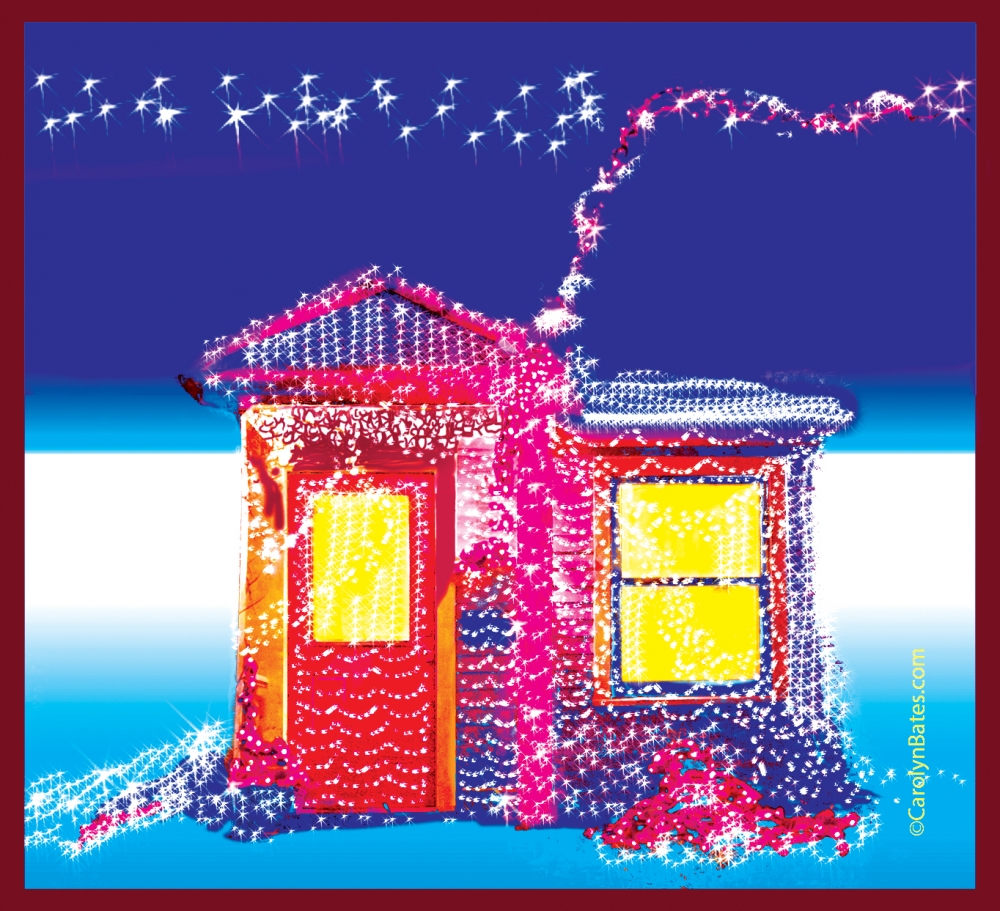 This year's Christmas card is going to be something a little different. Not only will it be a Special Edition, but there will be an amazing poem from Jerry Johnson on the inside. Creating the card was a lot of fun and here is how I did it.
Step One: I took the original photo from my iPhone.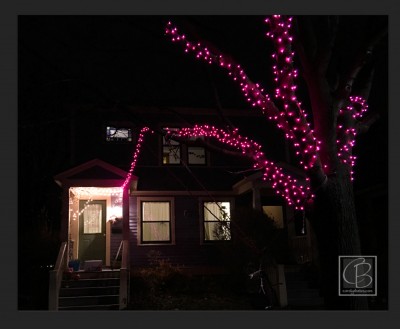 Step Two: Now is where the fun part starts. I isolated the house and the tree to play around with the lights. I added lights, took them away, and then added them again. In the end, I took out the tree completely and moved on to the background. There were different gradients and color combinations added and then removed. This process is about exploring what you want it to look like, so if you are doing this yourself, don't forget that you have to like it.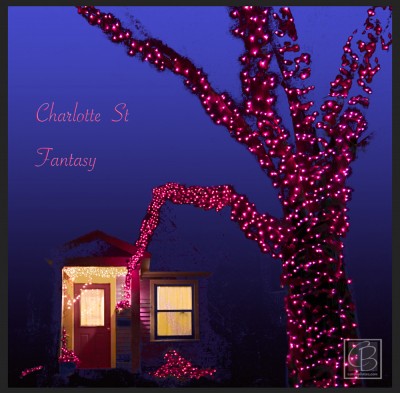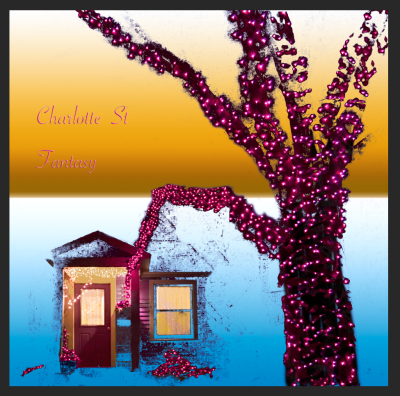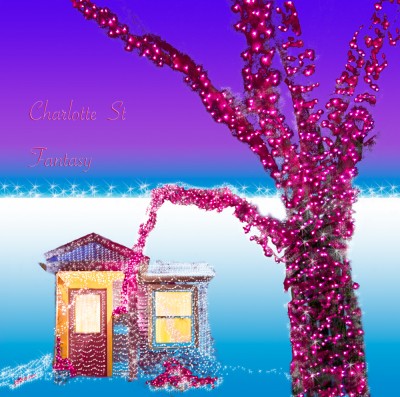 Step Four: Make it sparkle. After a lot of going back and forth, I realized that I wanted to have the image sparkle like the wonderful lights on the houses that I see while I walk around at night. I went back into Photoshop and added some brushmarks that looked like stars. This did the trick. I finally captured the fun Christmas spirit that I wanted.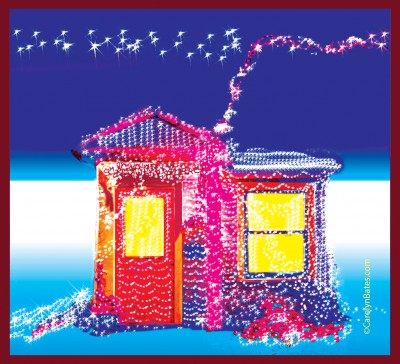 The Final Step: I had to get the cards made. ThephotoGarden.com had an easy template for me to use for the other three pages of the cards. And Voilà! A Christmas Card was made.