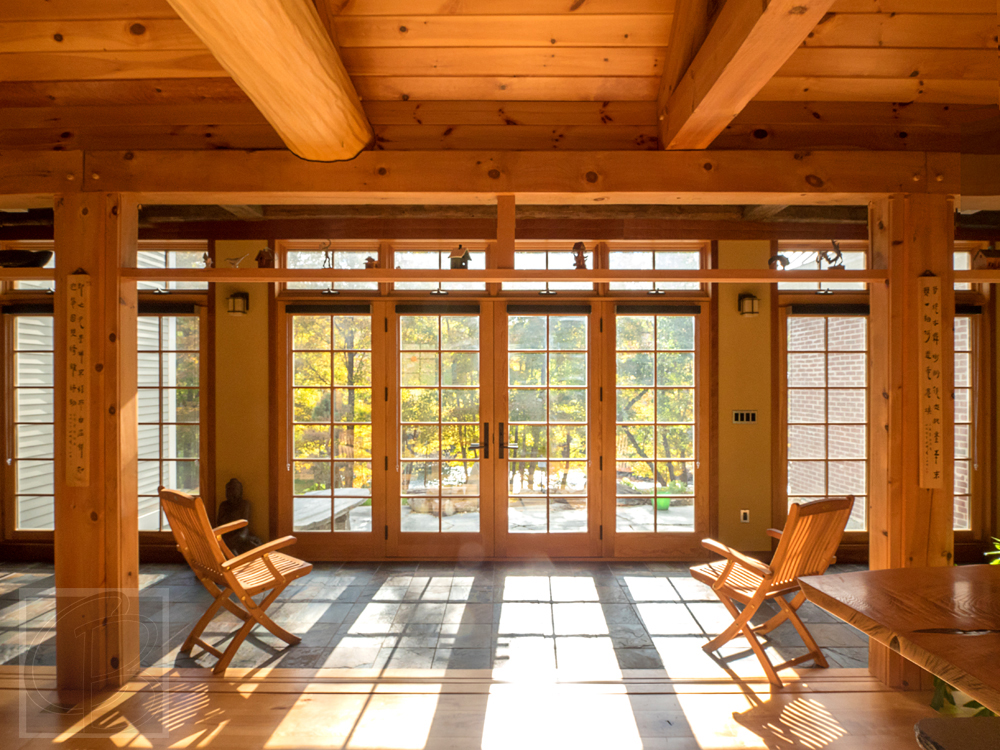 Haynes & Garthwaite Architects
They renovated the historic brick house and added a beautiful new timberframe structure. Trees, large stone, unique wood designs on doors and cabinets, wonderful alive sun room alley, three sided wood fireplace.
About the Architects
The Office: Located in the Upper Valley region of Vermont and New Hampshire, Haynes & Garthwaite Architects is a four person office that was formed in 1995 by Byron Haynes and Andrew Garthwaite. We work closely with clients and consultants to create architectural solutions appropriate to the requirements and opportunities of site, program, context, schedule, environment and budget. We have kept our firm small to maintain a high level of involvement by the principals in all phases of our projects. Our designs work well and are built well. We value clear, well detailed and beautiful design solutions that engage the past, participate in the present and imply connections to the future.
Philosophy: Our firm combines wide experience, talent and energy with the specialized skills of our consultants. We work with our clients to achieve their goals in a thorough and timely fashion. We enjoy the process of creating a building and believe that well designed buildings are a positive addition to the community. In our experience, the best projects result from a collaborative approach to problem solving with client, architect and consultants, each bringing an important perspective and creative contribution to the project. The key to the success of this collaboration is communication. We see our role as facilitator, reconciling the demands of program, budget and aesthetics while providing leadership and coordination for the project as a whole. We bring a distinctive approach to your project, combining the experience necessary to inform the process, with a collaborative approach to design and a sensitivity to the natural and architectural context.
11 Beaver Meadow Road Norwich, VT 05055 | 802.649.3606 | hgarchitects.com