Check out this amazing photos of ELTON JOHN by my friend and photographer Ron Pownall!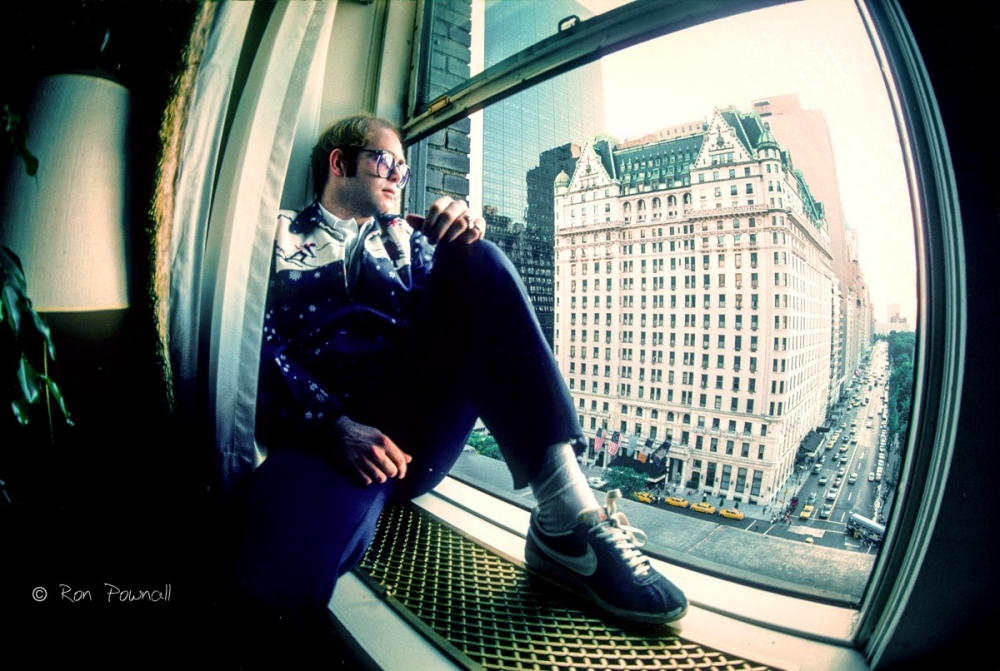 Recently I read an article by Joe Fox on cuepoint that featured my friend Ron Pownall's photography of Elton John. The images are amazing and the article is really interesting as well. Take a look and travel back into 70s Rock 'n' Roll.
---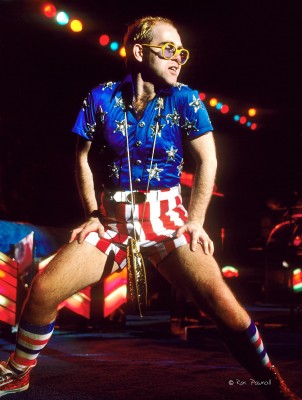 Elton John: Prisoner in New York
In 1976, music's brightest star came out publicly to a bi-curious journalist and a freelance photographer. He applauded them for having the balls to ask.
On America's bicentennial, Elton John kicked off a summer tour of the states in Foxborough, Mass., a suburb south of Boston. Elton's publicist, Dick Grant, hired local photographer Ron Pownall to shoot the show. It was a star-spangled spectacle, with a towering backdrop of multicolored lights that traced the contours of Elton's face like some pagan deity. Elton worked the frenzied crowd at Schaefer Stadium and played to Pownall's camera, doing handstands on the piano and darting across the stage in red-and-white striped hot pants and a tight blue shirt embroidered with silver stars.