A delightful Stowe house is the epitome of all details considered.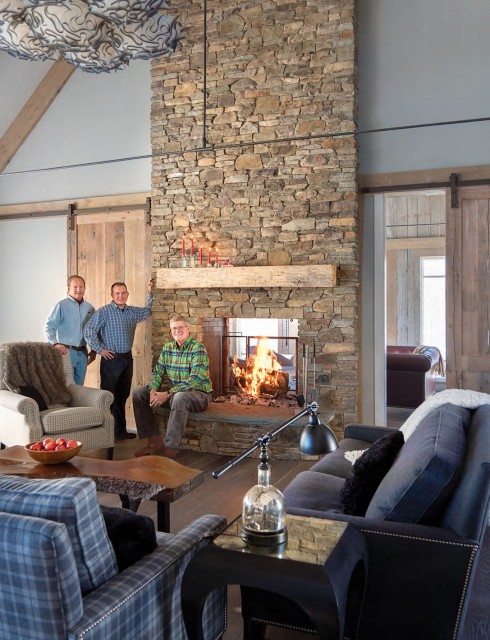 Story by Marisa Crumb • Photos by Carolyn Bates
VERMONT MAGAZINE • Winter 2016
THE CONTENTMENT AND ENTHUSIASM COME through clearly and immediately. Judy and Matt Beech-er are without a doubt very pleased with the results of their one-and-a-half-year collaboration with John Steel, owner and president of Steel Construction, also in Stowe, on the couple's gorgeous, custom home. Completed in November 2014, the 6,000-square-foot house sits on eight "amazing acres with views of a beautiful pond," which is what first attracted the Beechers to the property. They then took their time in carefully planning and implementing all that was most important to them in terms of optimum functionality, how spaces were to be used, and aesthetics.
Judy and Matt had a very clear vision of how the house was to be built to best suit their needs and those of their extended family, friends, and guests. And that's where John Steel came in. "John is lovely, warm, and friendly," says Judy. "But most important, he understood exactly what we wanted." Judy goes on to describe how she and her husband each brought different strengths to the vision—and the actualization of that vision—and how that included some very specific requests. "John was willing to do that with us," she recounts gratefully. A self-proclaimed "queen of minutiae," Judy is also quick to admit that sometimes her ideas needed to be reined in. That's when John would say, "that just can't happen!" Judy laughs.
Read the complete article by clicking here.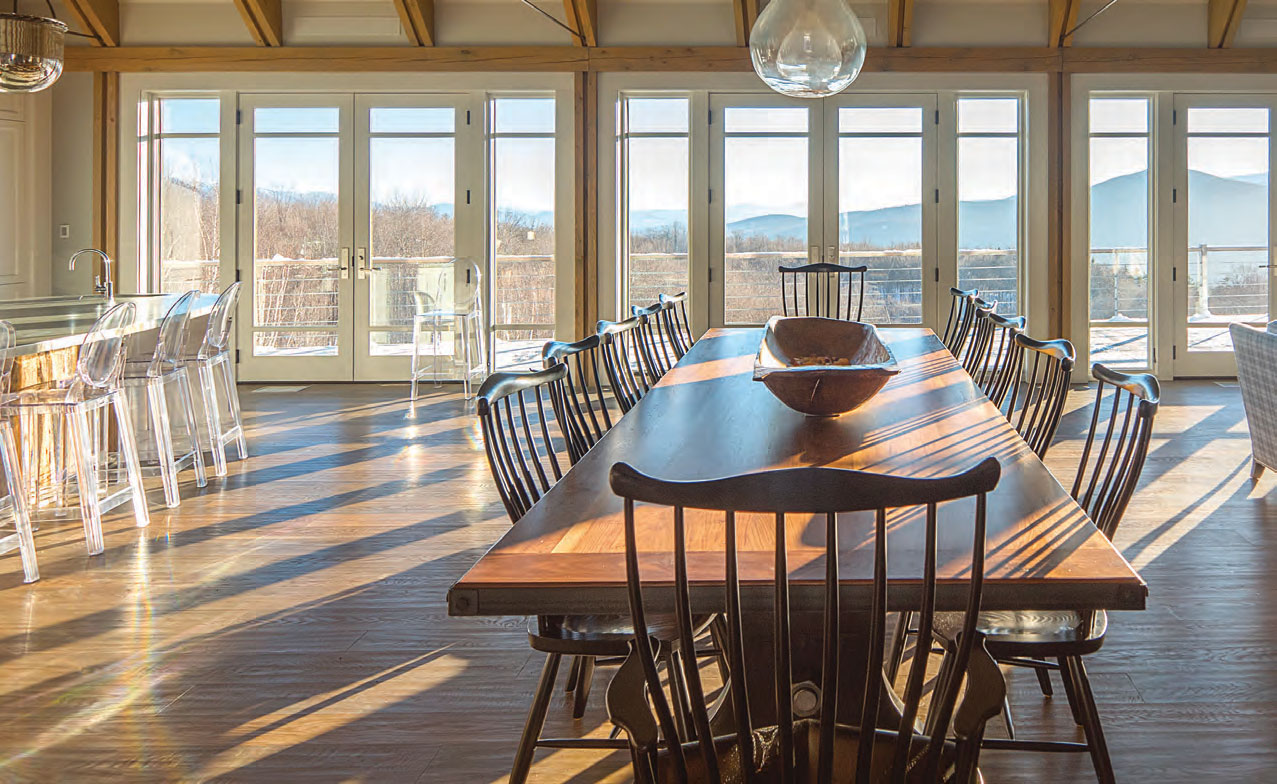 JUST THE FACTS
Steel Construction, Inc.
21 Pond Street / PO Box 331
Stowe, VT 05672
Call (802) 253-4572 or visit steelconstructionvt.com.
Mason Brothers Architecturals & Antiques
11 Maple Street
Essex Junction, VT 05452
Call (802) 879-4221, email info@greatsalvage.com, or visit greatsalvage.com.
Seldom Scene Interiors
2038 Mountain Road
Stowe, VT 05672
Call (802) 253-3770, email info@seldomsceneinteriors.com, or visit seldomsceneinteriors.com.