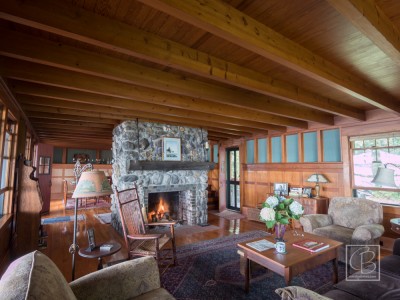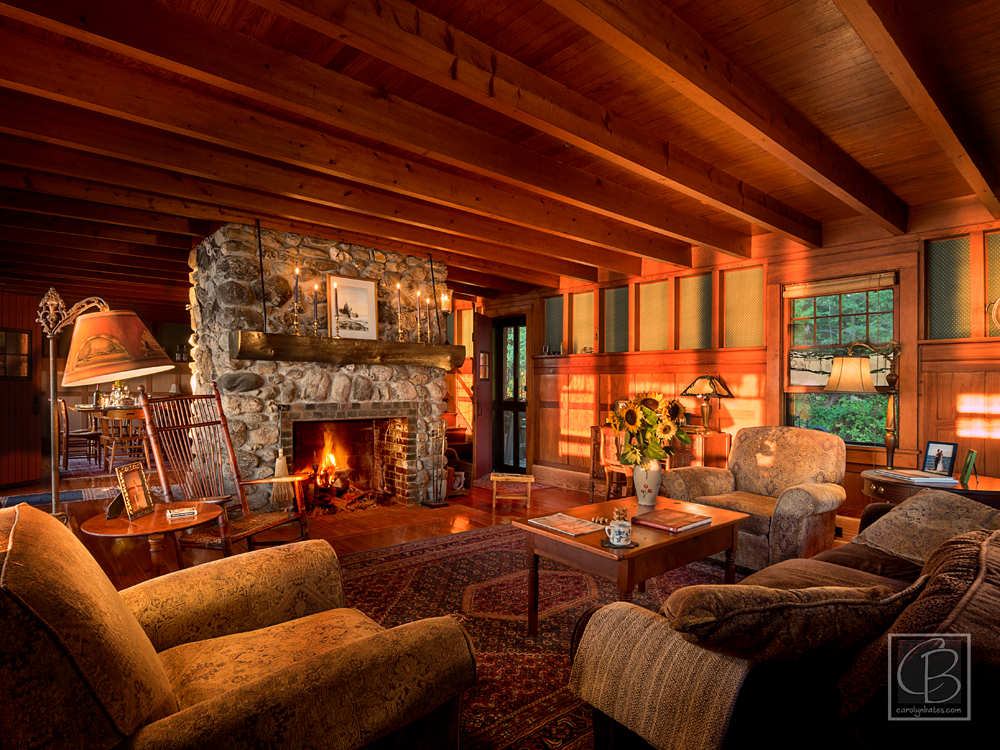 Here is how to go from a DULL daytime to a GLORIOUS DUSK interior.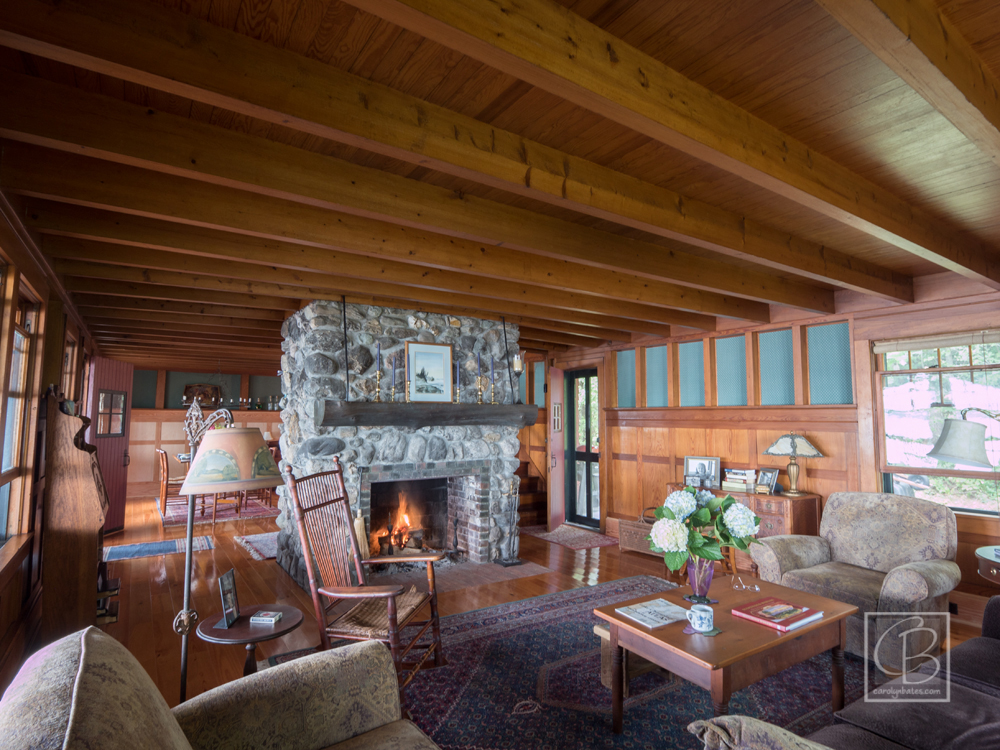 Day time, dull…lacks color….but keep it because it has a glorious fire.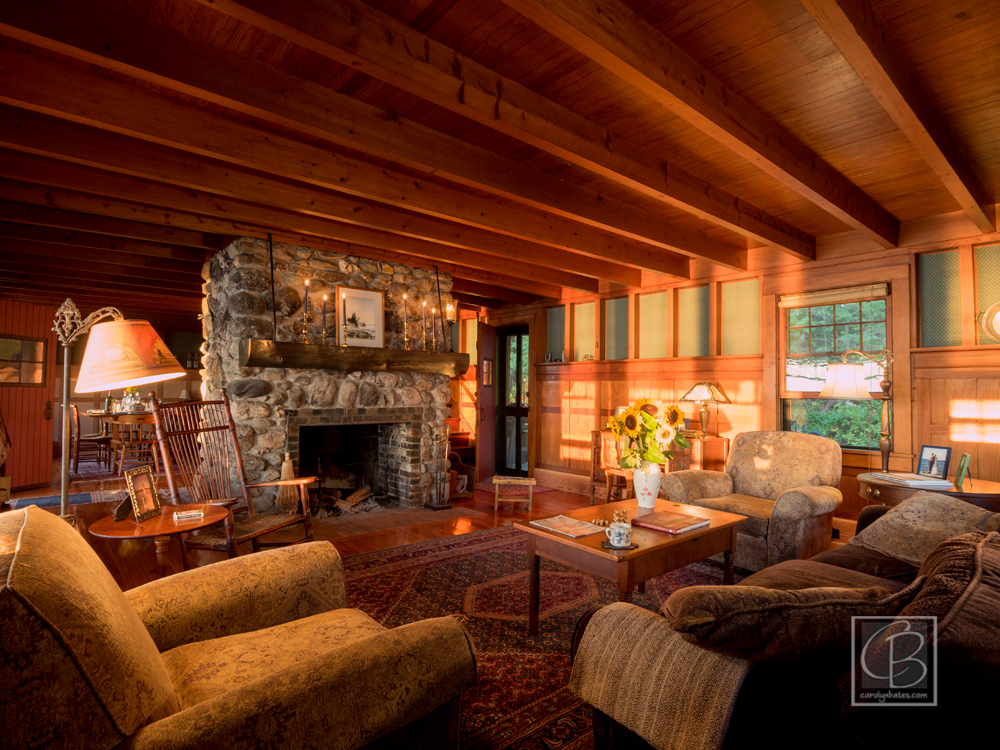 Return at dusk, when the sun shines directly into the living room and reshoot the same angle.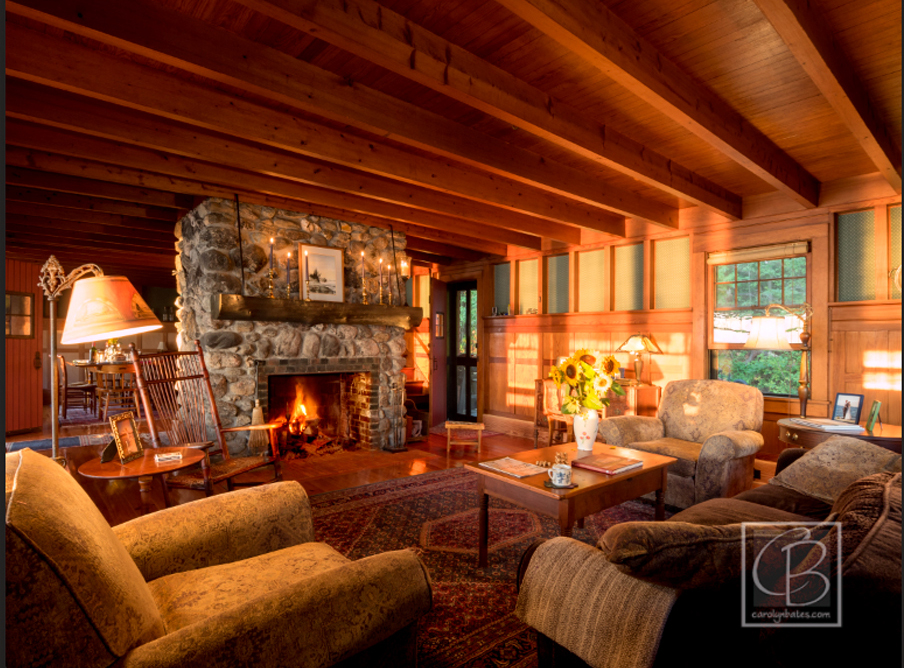 Add fire from daytime shot.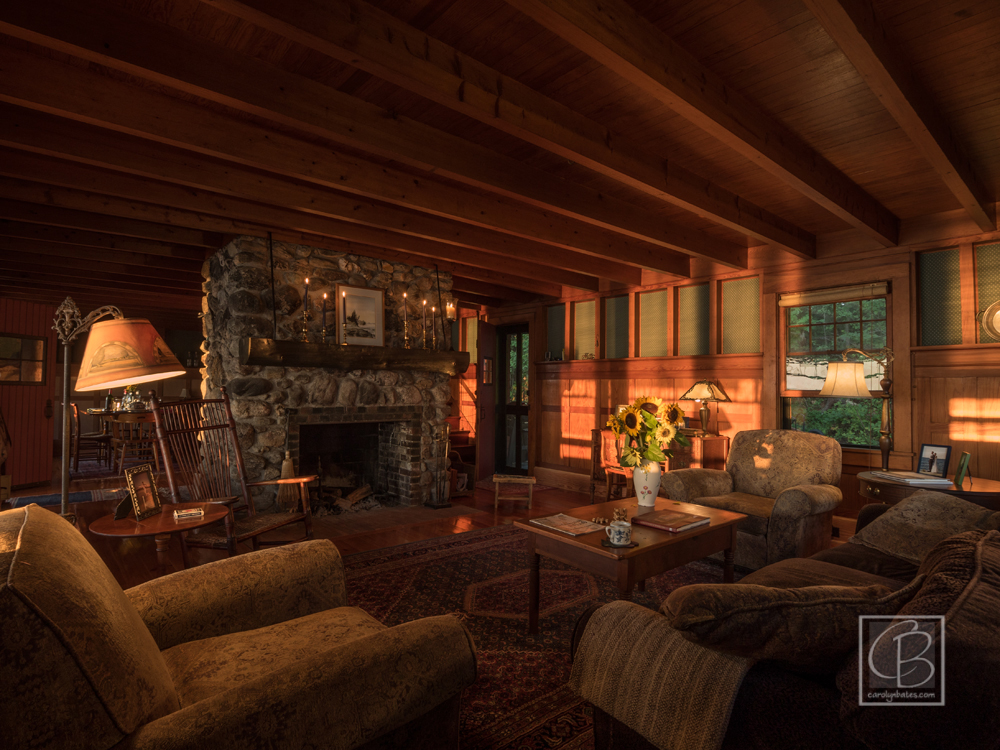 Take a darker version at dusk to capture the lampshade detail.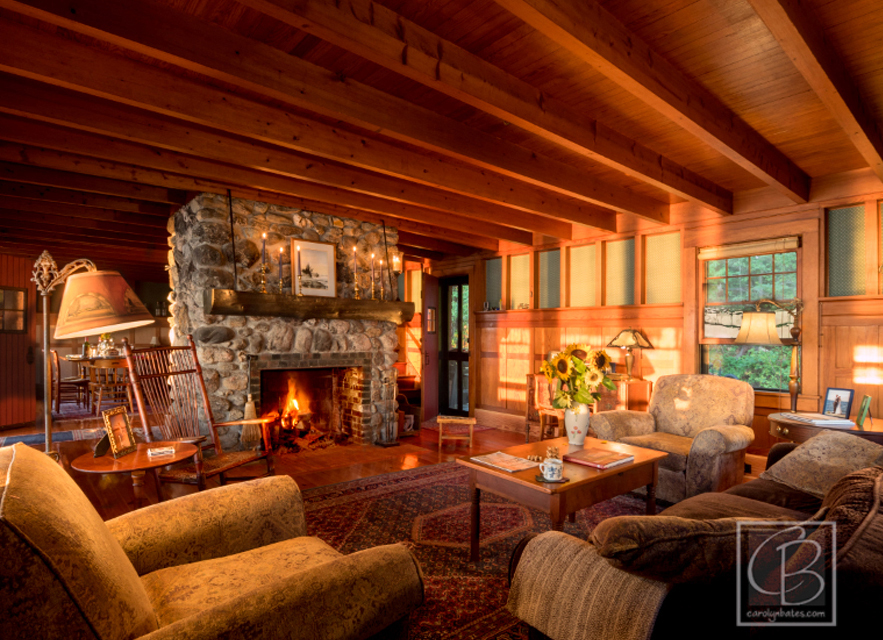 Add in the lampshades.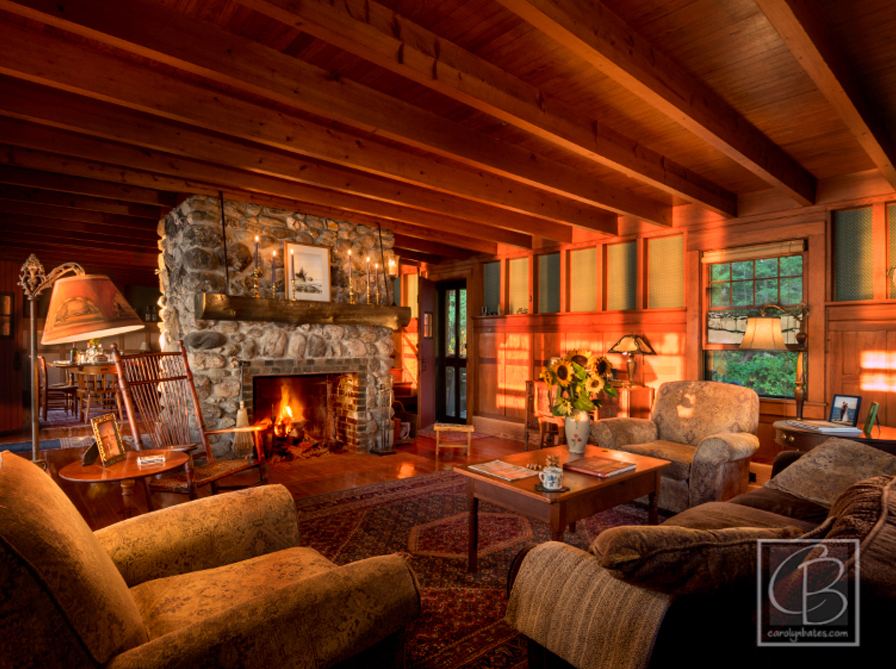 Tweak colors, contrast, light/dark, sharpen.