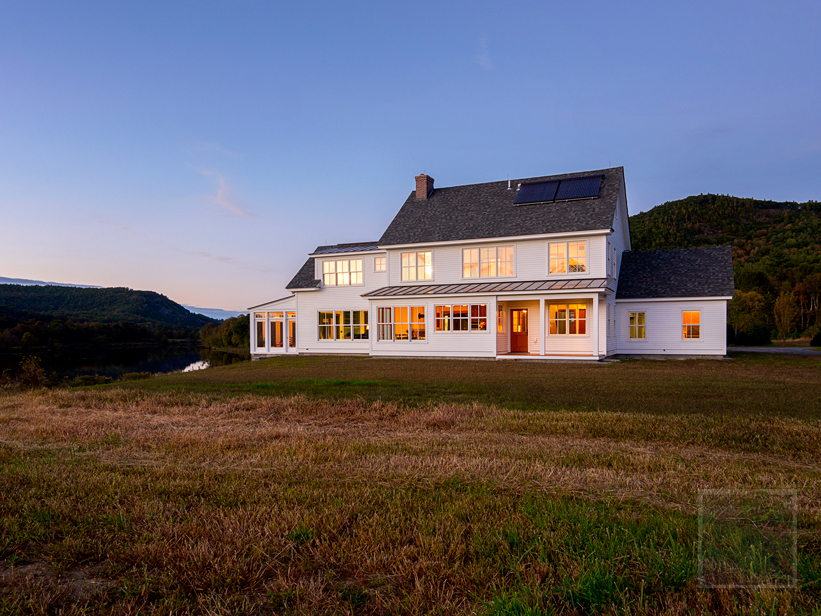 Architect: Haynes and Garthwaite architects, Norwich, VT • Builder: Naylor & Breen Builders Inc., Brandon Vermont
Take a look at this amazing new farmhouse with all the charm of one that has been there for decades!
---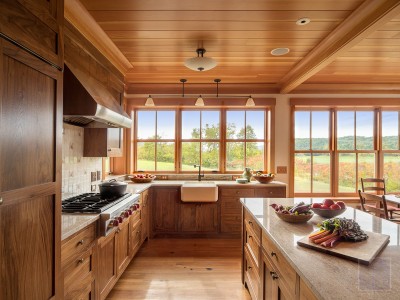 Located in the Upper Valley, this 4 bedroom home was designed to capture the character of a New England farmhouse and was sited to preserve as much farmland as possible while providing views up and down the valley from the principal rooms. The house and barn define an outdoor room that frames a visitor's view across the valley into Vermont. The barn contains a studio apartment, office, workshop and equipment storage. The rooms in the house are modest in scale and the layout is informal. The energy performance of the house approaches net zero.
Take the Tour