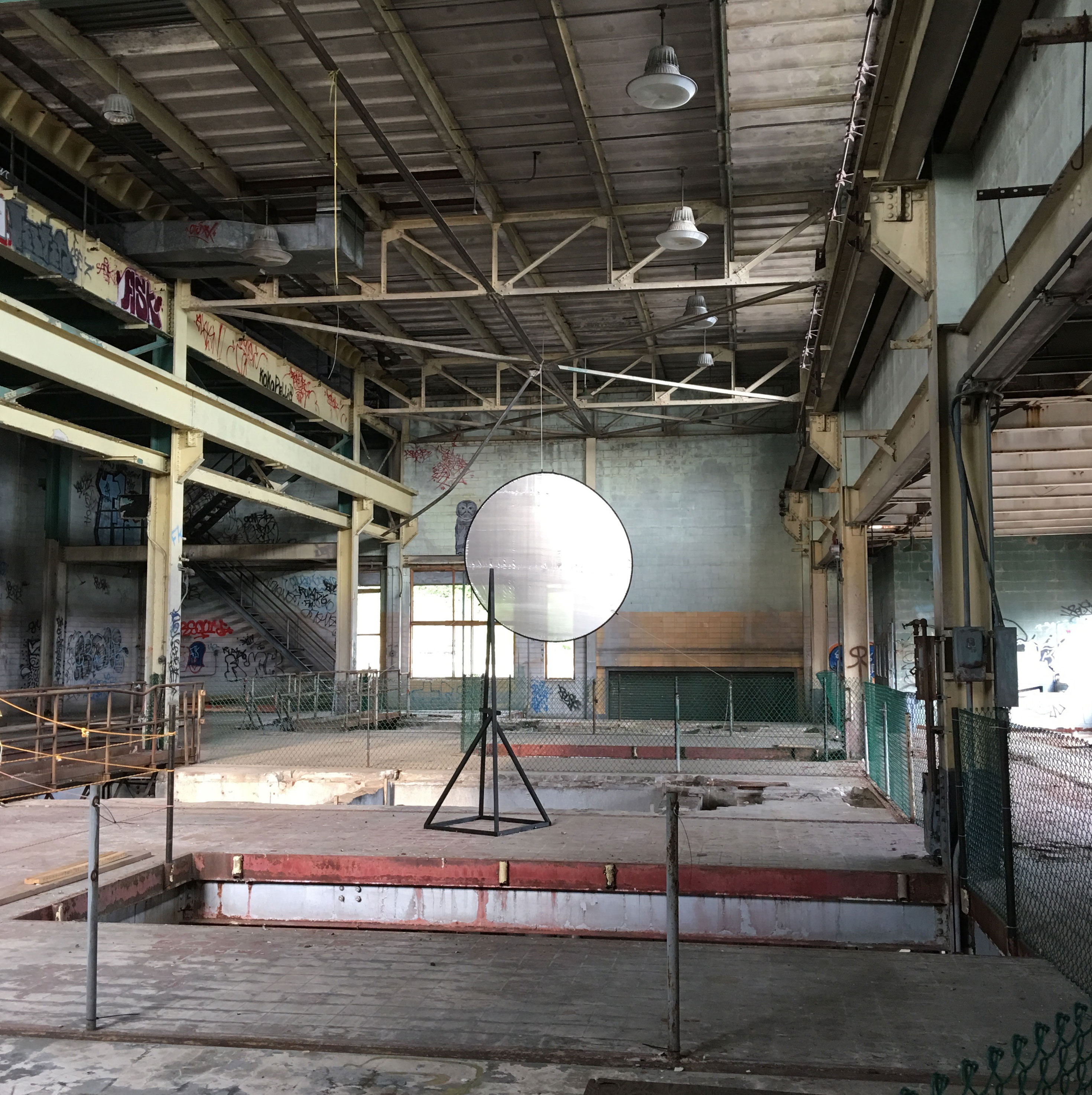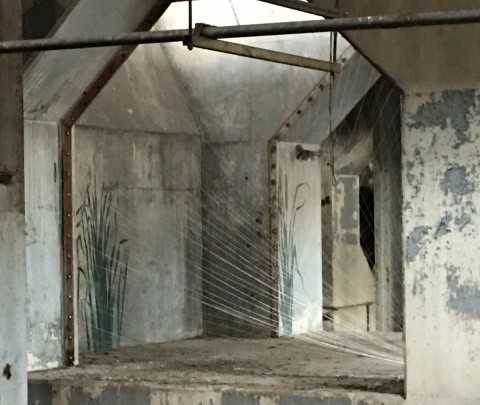 You know that old derelict on the Waterfront called the MORAN plant or the NEW MORAN. Well you should take a cruise around INSIDE. An art exhibit modeled itself within its interior, adding lights for the month of August. Cruising around with Kath Montstream, I decided to use "square" on my iphone. Yummy colors and shadows and shapes. Thank you Kath Montstream for being my guide. I am just so EXCITED about what I found.
Won't this be a dynamic "MassMoca" in Vermont, along with a "Chelsea Market" like atmosphere.
People will come from miles around to see this. Anything is possible in this space for an art exhibit, theater, music and dance. Big, Huge, tiny.
The last image is of a painting I bought from Kath Montstream, of this very interior!
Find out more about the project at moranplant.org.
Take a look around…
---
About the Moran Plant
Once an abandoned coal plant, the Moran Plant can serve Burlington's waterfront as a dynamic cultural landmark.
Turbine Hall
A 1500 person capacity community event space with an industrial interior and lake and mountain views. The renovated space will host a regular program of music, conferences, educational activities, community events (such as the Winter Farmers' Market), private functions, and large-scale art installations.
Waterfront Hub
A ground level marketplace showcasing Vermont through local food, drink, arts, and recreation.
Serving the waterfront through local food, drink, arts, and recreation, the hub will be home to a variety of vendors and educators.Food, artisans, retail shops, and public spaces will fuse commerce and community to create a public space rooted in the heritage of our city and state.
Outside the Building
Waterfront Access North; shaping the future of Burlington's northern waterfront.
Moran will complement the ongoing Waterfront Access North (WAN) project. Focused on sustainable development, the project will include upgrades to the bike path, an extended Lake Street, new parking, soil remediation, a tractor-trailer turnaround, a new skatepark, loading dock infrastructure, a new yard for the Community Sailing Center, and a public promenade.
You can find out more about the project at moranplant.org.