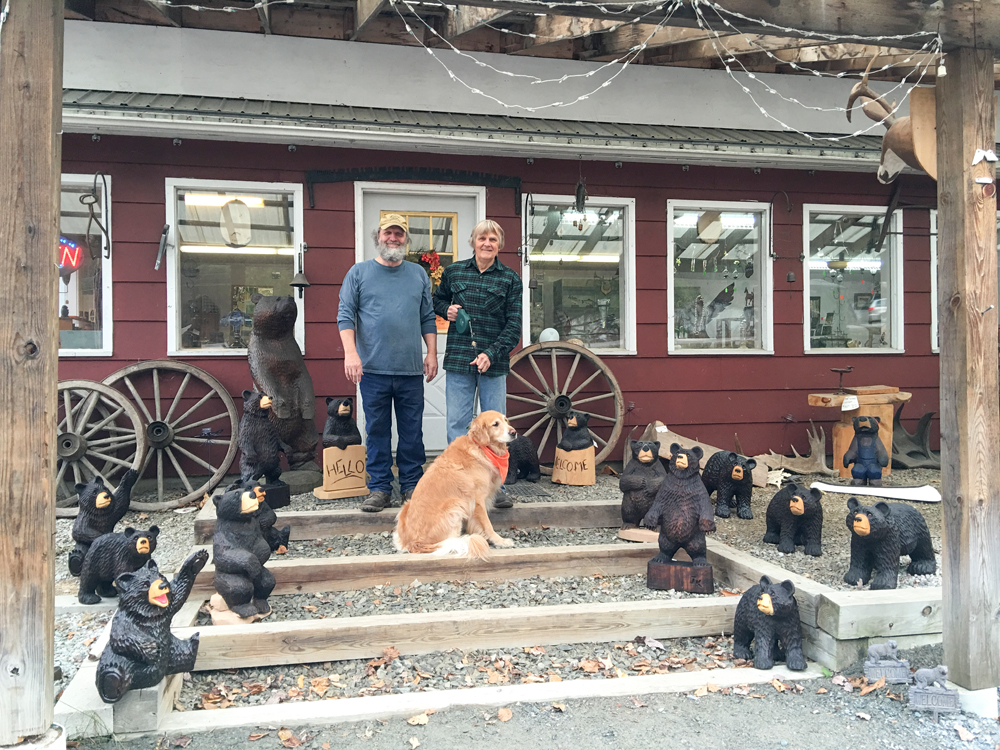 Do you know Where the Bears Are?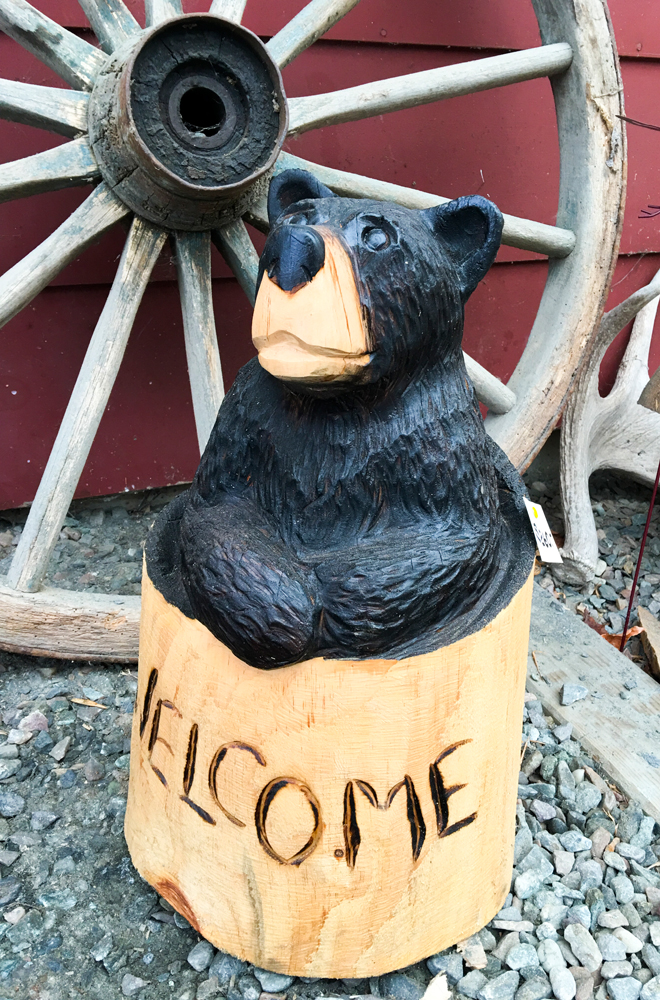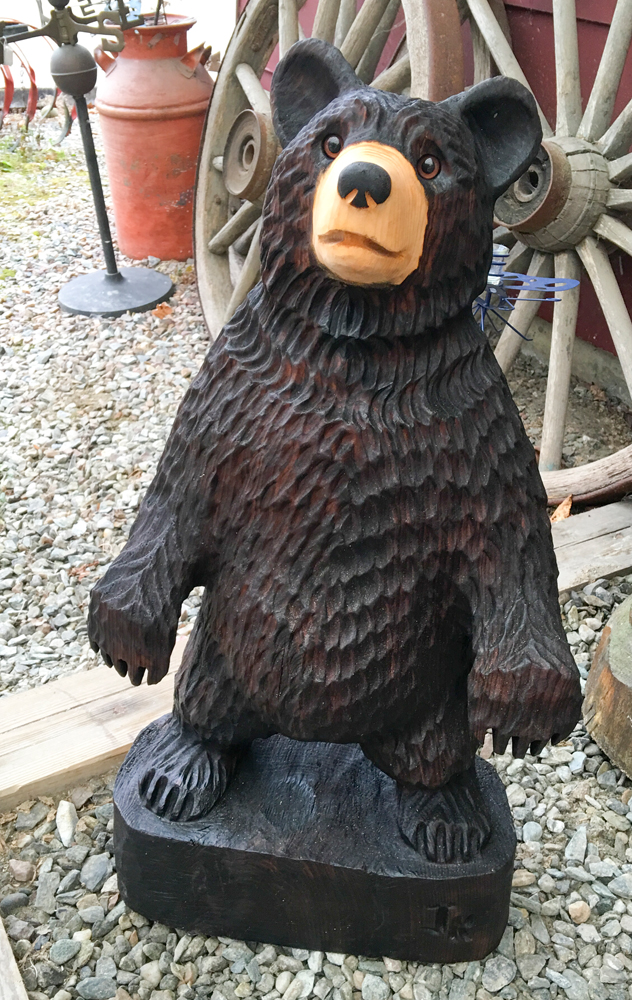 Sculptor, Charlie O'Brien, is a master at creating the most amazing carved wooden bears. These sculptures are so much fun and truly adorable representations. Some of them even have names!
He carves these wooden bears from sections of huge trees using a chain saw and any other tools that are needed. You can have the artist make them to order or simply purchase one that he has carved using his own creativity. In fact, if you want to, you can even watch him carve and see the chips fly.
So if you are heading up to Vermont and want to stop by, he is on the right on Rte 100 as you drive north from Waterbury Ctr, from Rte 89 to Stowe. Then you can say that you know Where the Bears Are too.
Where the Bears Are
Charlie O'Brien, Owner
6572, Waterbury Stowe RD.,
Waterbury Center, VT, 05677
(802) 241 2100