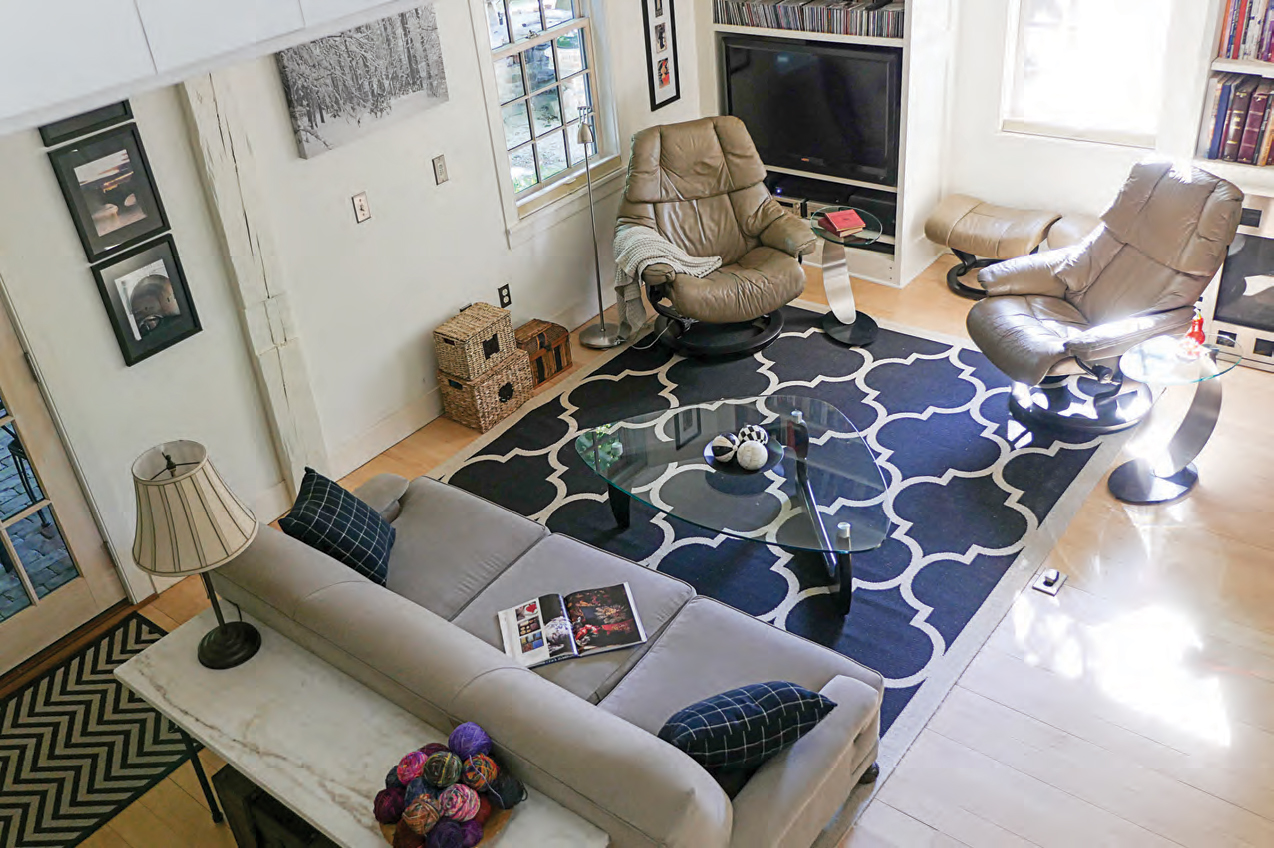 An 1869 Barn Receives an Authentic Restoration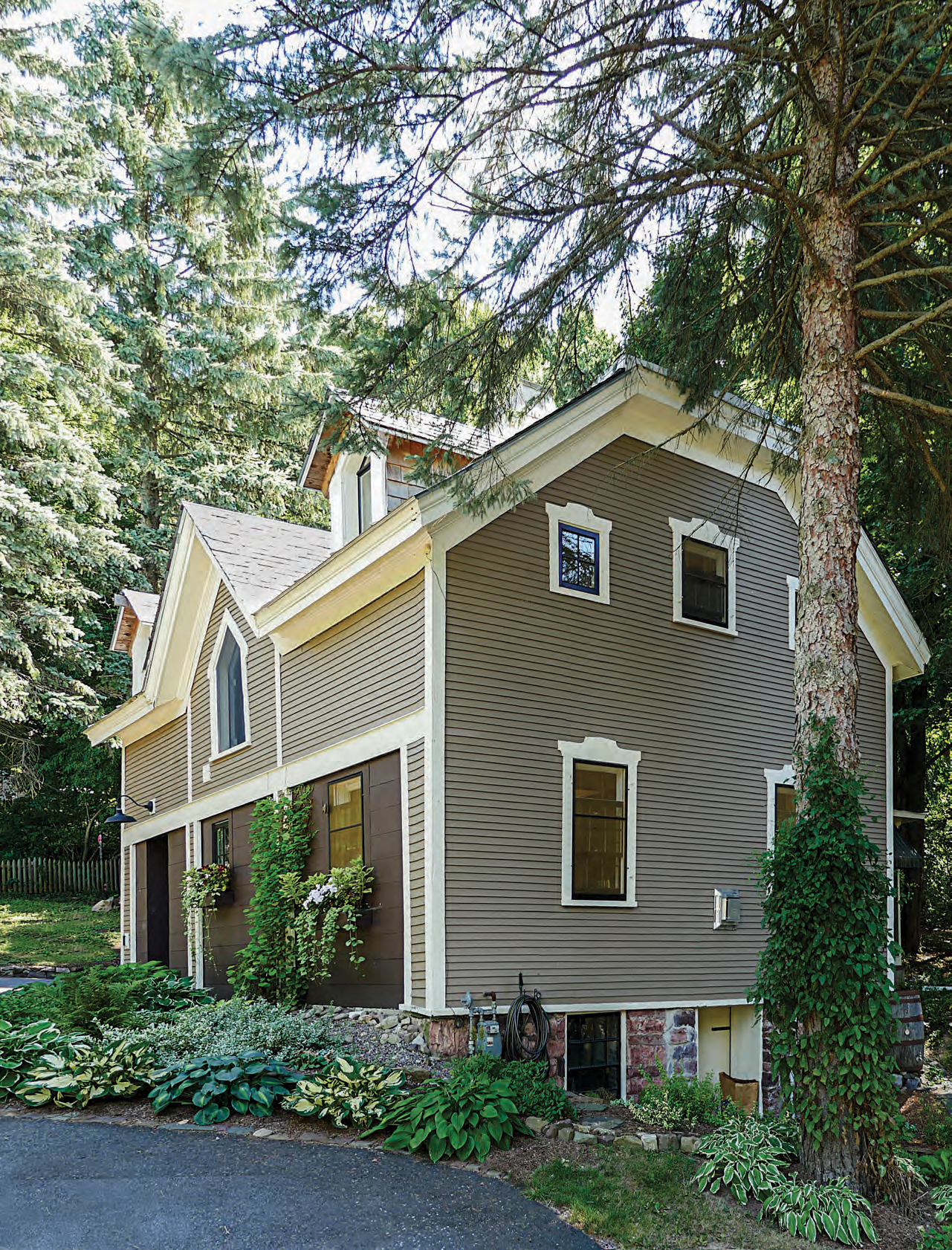 Story by Marisa Crumb • Photos by Carolyn Bates
VERMONT HOMES AND GARDEN • March 2017
THE STATELY ITALIANATE HOUSE THAT SITS on a secluded double lot in the historic south side of Burlington has a delightful companion in the form of a lovingly restored carriage house just steps away. The cheerful dwellers in the carriage barn, Jack and Peggy Mentes, collaborated with their daughter Amy and son-in-law Ron Wanamaker, who reside in the Italianate front house. All four own the two-building parcel that, even though it is located in town, feels private and quiet due in part to the wooded south side of the half-acre property.
"The effort to convert the carriage house to a residence was accomplished by all four of us," Jack tells me. "There was essentially no GC [gen-eral contractor], although we did hire plumbing/heating and electrical contrac-tors." The familial team of four did the rest: design/layout, carpentry, slate roof-ing, and made specific renovation decisions. Ron, who is a contractor and co-owner with Amy, his partner in life and business, of Wanamakr Restoration, spearheaded much of the process. Peggy competently and skillfully embraced coming up with the design for each of the rooms. She has a special affinity for all things animal prints, which she judiciously incorporated in some of the spaces.
To read the entire article, click here.