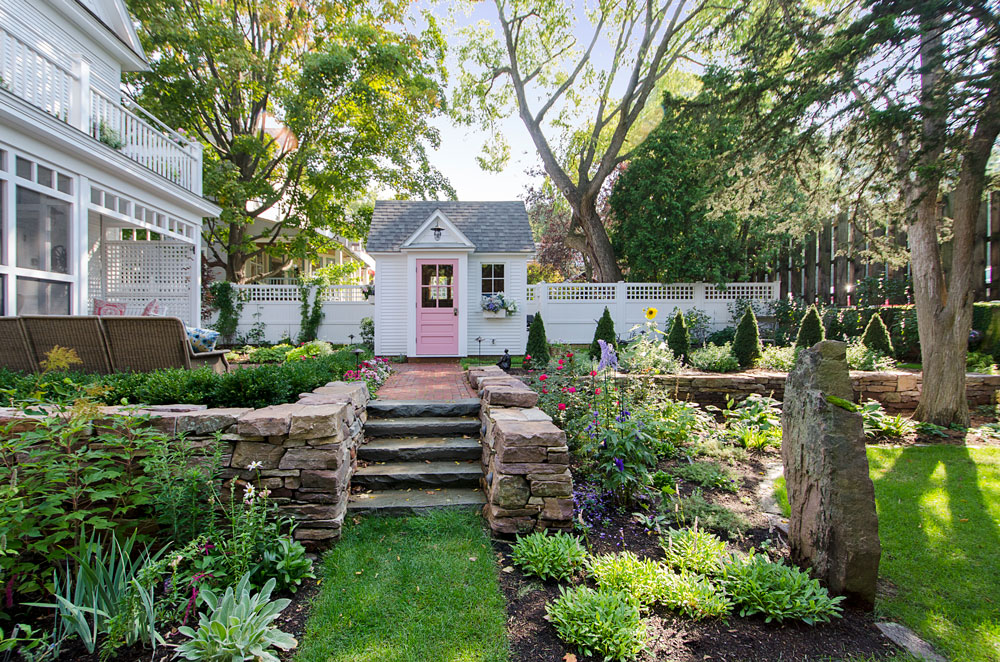 Last year, we visited gardens in Burlington (seen above, designed by Cynthia Knauf Landscape Design).
Join us for this year's Flynn Garden Tour featuring Gardens in Charlotte, VT.

Sunday, July 15, 2018, 9:00 AM
Tour: 9 am – 3 pm
Tea: 3 – 4 pm
Gardens located in Charlotte
Ticket Price: $40 (www.flynntix.org)
Children 14 and under may attend for free and do not need a ticket.
The 22nd annual Flynn Garden Tour returns to its roots—Charlotte, Vermont, as it convenes its one-day only, self-guided stroll of gardens large and small in this village on the shores of Lake Champlain. This year's tour features eight private gardens, two open houses and tea in a classic Vermont barn catered by Love Local Catering "powered by" Skinny Pancake. Some highlights of the tour include a classic Vermont country homestead garden surrounded by acres of land and paths designed to attract birds and wildlife, a tastefully furnished collectors' home that reflects their travels and love of antiques, a former inn, turned charming cluster of renovated homes, guesthouses and gardens and much more. Tickets are $40 and will go on sale Monday, June 4.
See the Gardens from the 2017 Tour!
Sponsored by