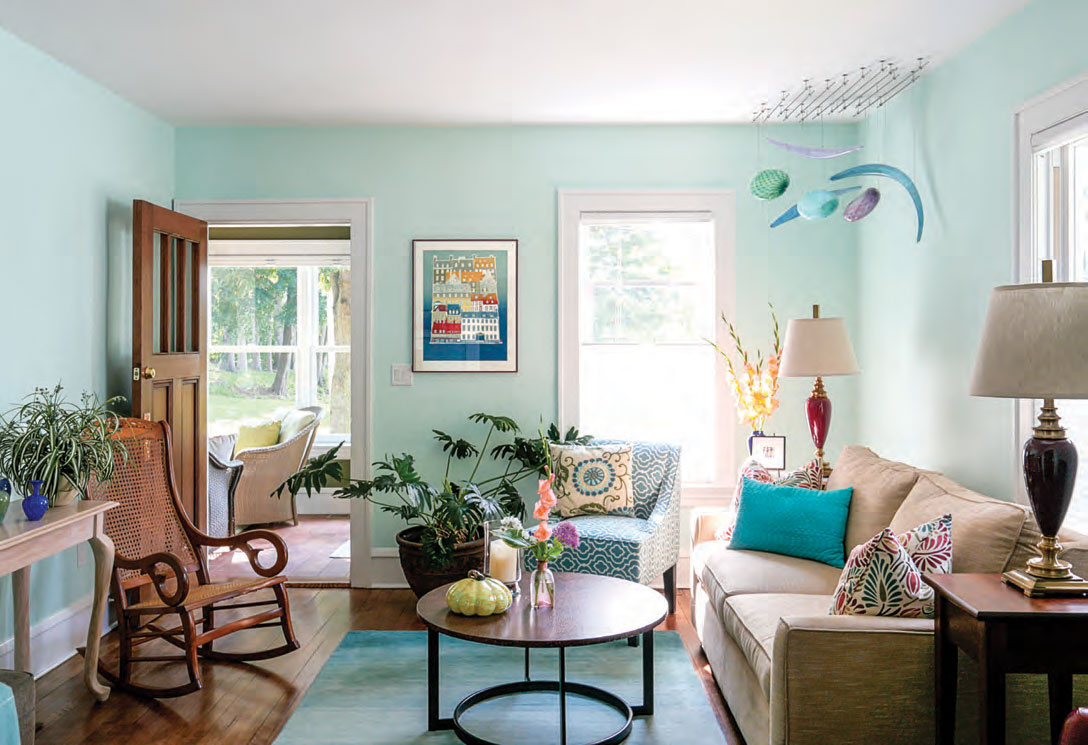 A 1920s bungalow stands the test of time.
Story by Marisa Crumb • Photos by Carolyn Bates
March/April 2018 • VERMONT MAGAZINE
For those not familiar with the style and process of a popular system of house design and construction during the first half of the twentieth century, a "kit home" was a practical and economic, albeit customizable and attractive, alternative to traditional residential building. Interestingly, the pre-cut lumber and supplementary building materials—along with assembly instructions—were loaded on a railroad boxcar or two at the company's mill and shipped by railroad. The carpenter or contractor hired to fabricate the house (or the customers themselves) then unloaded the boxcars and began constructing the house, based on the predetermined design and floor plan, on the customer's property. In the case of this particular kit house, the railroad was just down the street, making it very handy to transport the lumber to the site. There are several kit homes on this street nestled together, a stone's throw from the desirable Five Sisters neighborhood.
Read more by downloading the PDF.