Over the years, back alleyways, sidewalls of gas stations, brick walls on abandoned warehouses have become stages for wonderful lyrical "graffitti".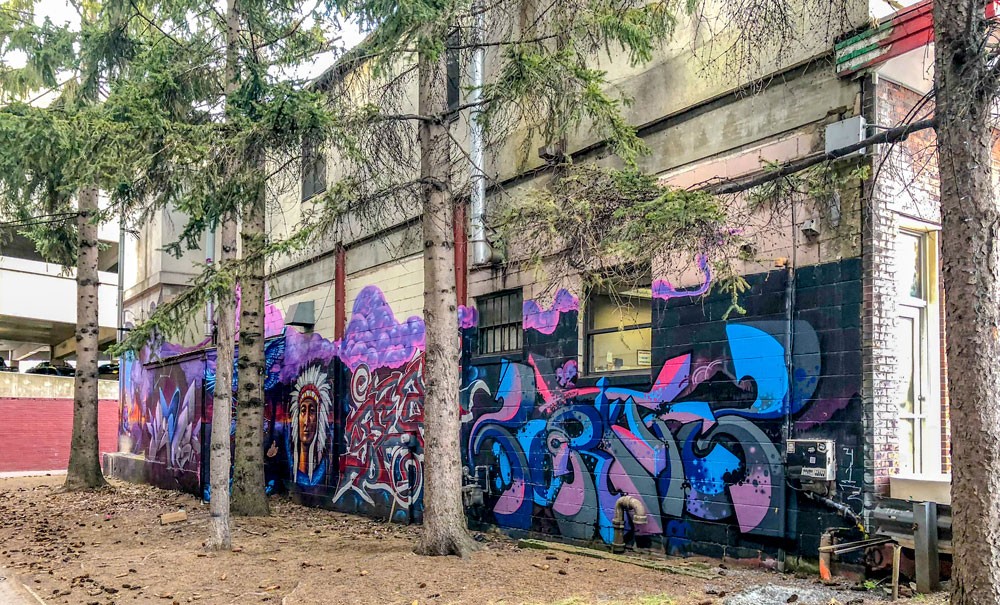 ---
Scavenger Hunt Time!
---
More Information About The Murals
Wall That: More New Murals Pop Up in Vermont by Sadie Williams
Earlier this month we told you about five new murals around the state. It didn't take long for even more to pop out of the woodwork — or, often, brickwork. For this iteration of the mural roundup, we've got a high school mascot painted by students, a massive botanical creation in Milton and a fresh new look on a popular mural site in Burlington's South End. That's not even counting the temporary artwork honoring late Andy "A_Dog" Williams that appeared downtown last weekend for A_Dog Day.
>>Read more at www.sevendaysvt.com.
Burlington Mural Tour: Art Appreciation — for Free! — in the Queen City by Erinn Simon
Burlington is a town full of art, artists and an abundance of murals. If you're like our family, you're always looking for fun, low-cost weekend activities. Why not pick a B-town neighborhood and explore some awesome street art on foot?
>>Read more at www.sevendaysvt.com.