Home is where your massage business and community garden thrive.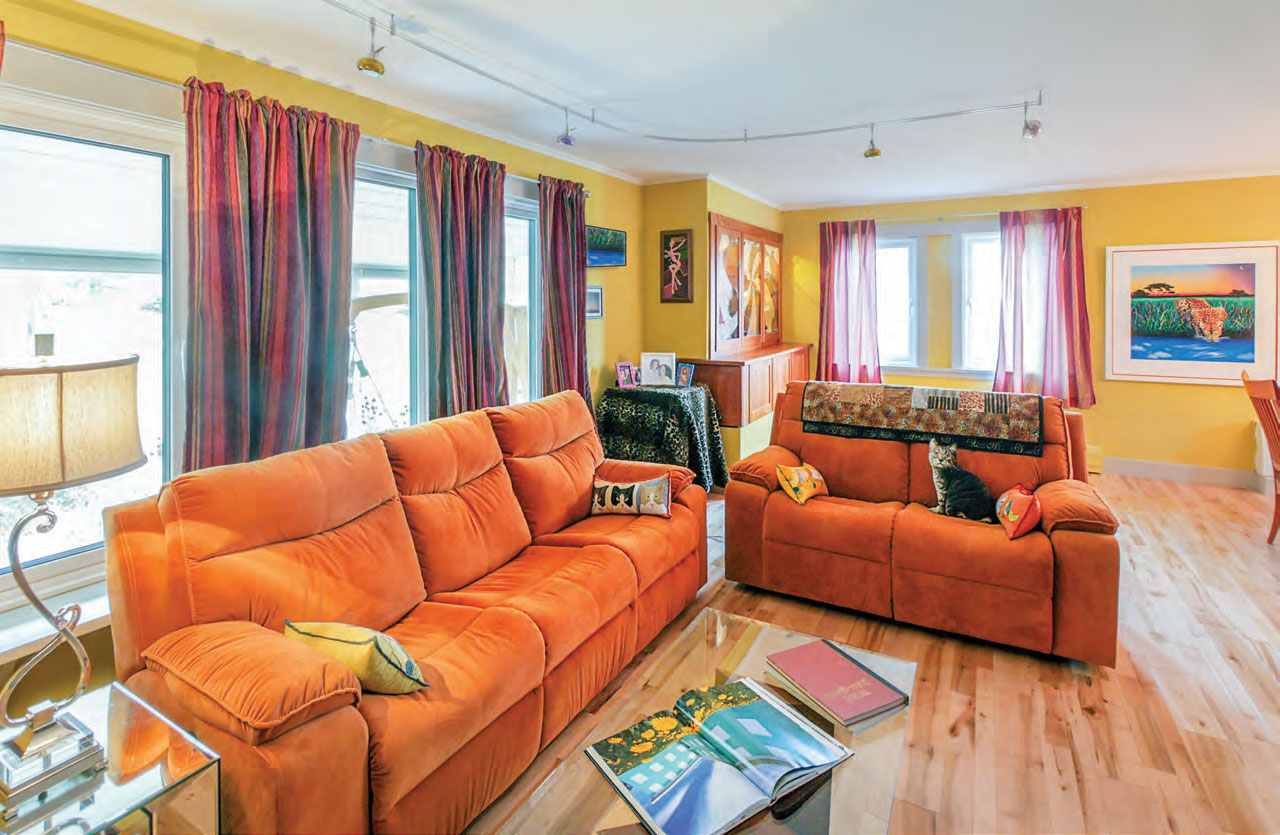 Story by Marisa Crumb
Photos by Carolyn Bates
VERMONT MAGAZINE • July/August 2018
One Mile from the intersection of elm and state streets in Montpelier's delightful downtown, an unassuming yet polished midcentury split-level ranch is home to Chris Adams and Sheryl Rapée-Adams' business, Massage Vermont, and also their residence since October 2013. The husband-and-wife team offers relaxing massage therapy; within this bodywork, Chris's expertise is in craniosacral therapy and Sheryl specializes in massage that gently soothes the nervous system, which includes general relaxation massage and foot reflexology.
"When we looked for a home to purchase in Montpelier," explains Sheryl, "our bottom-line criteria were that we needed to be able to walk into town and that there could be space for our bodywork business private from the rest of the house. This was the only home available at the time that met our criteria."