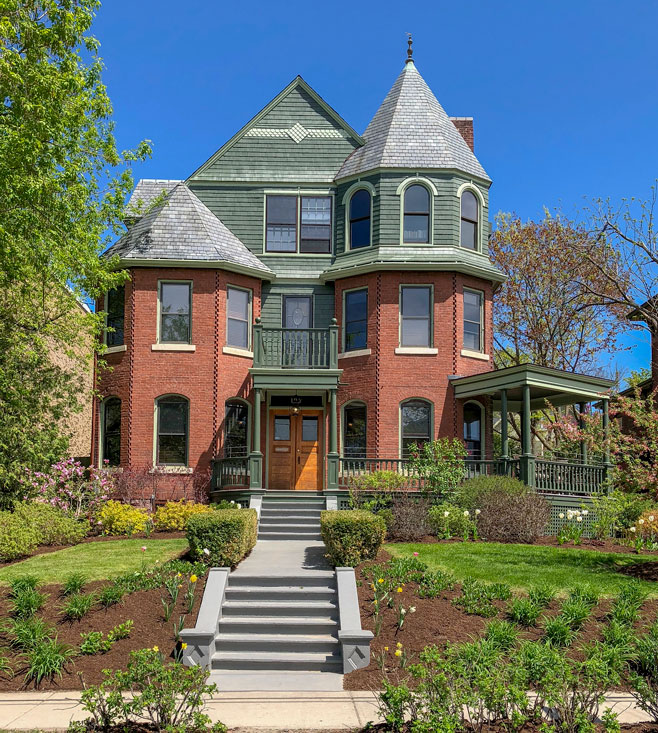 Preservation Burlington Homes Tour
Self-guided tour at various locations in Burlington
Saturday, June 2, 2018, 12:00 PM to 4:00 PM
All Tickets $20.00 (www.flynntix.org)
Free Admission for Children Under 16
This year's tour features an eclectic mix of Burlington's historic homes and out-buildings. Included is the recently completed "cupola unit" of Liberty House, formerly St. Joseph's Orphanage. You will tour this penthouse unit, enjoy spectacular views of Lake Champlain from the building's rooftop deck, and see other areas of the newly renovated structure. Also on the tour are two homes recently featured in Old House Journal and Vermont Magazine. The first, an immaculately restored turn of the twentieth century brick American Foursquare on Henry Street; and the second, a brightly decorated "kit house" cottage on Gove Court. You'll view six historic properties in all. The tour is self-guided with the help of numerous volunteers from the community. Light refreshments will be served.
The Homes Tour is Preservation Burlington's biggest fundraising event. Proceeds from the tour go towards the organization's many other educational programs. Tickets will be available at the Flynn Center Box Office (www.flynntix.org) for $20. Tickets go on sale in May.