BY REGINA COLE / PHOTOGRAPHS BY CAROLYN BATES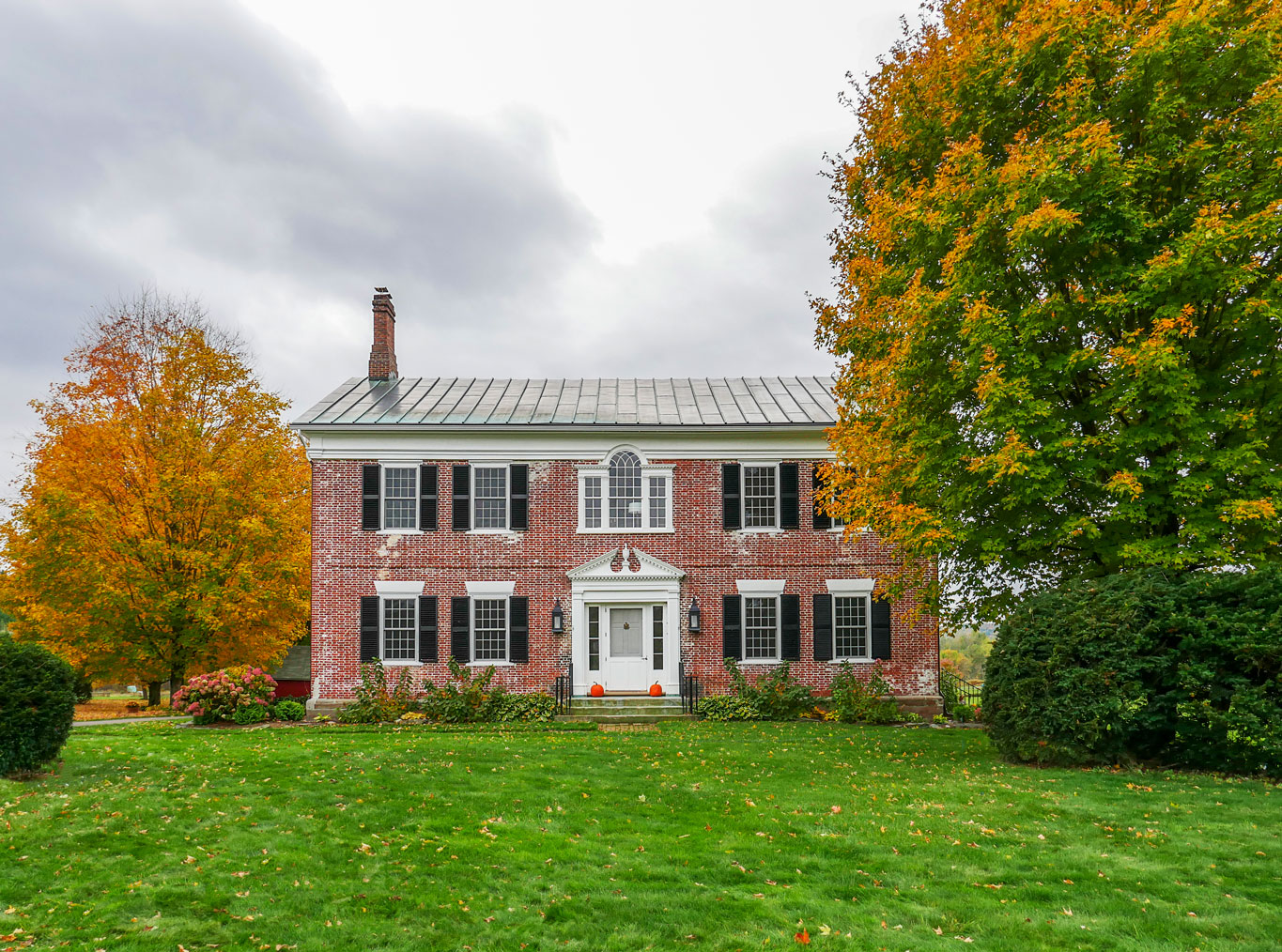 History Retraced at CHITTENDEN HOUSE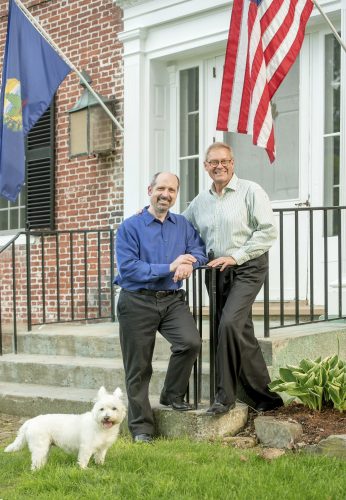 A couple planning to downsize instead took on the restoration of a large, important house built in 1796: "We'd done a series of renovations, but nothing could prepare us for this project."
We were living in a 4,000-square-foot house in Dallas," Dan Dixon explains, "and we planned to downsize.
We'd vacationed in Vermont, and appreciated that it was a marriage-equality state. But it turned out that the house we fell in love with has eight bedrooms, measures 6200 square feet, and is listed as one of the 10 most historic houses in the state. So much for downsizing!"
Dan and his husband, Bob Ivancic, moved from the Lone Star State to the Green Mountain State in 2011. Their home in Jericho, 15 minutes from downtown Burlington, is known as the Governor Martin Chittenden House. Its construction dates to ca. 1796, when Martin Chittenden married; the house was probably a wedding present from Martin's father, Thomas. Thomas Chittenden was Vermont's first governor, and Martin followed him in politics, serving as the state's eighth governor during the War of 1812. He'd also served as a delegate to the Constitutional Convention from 1791 to 1793.