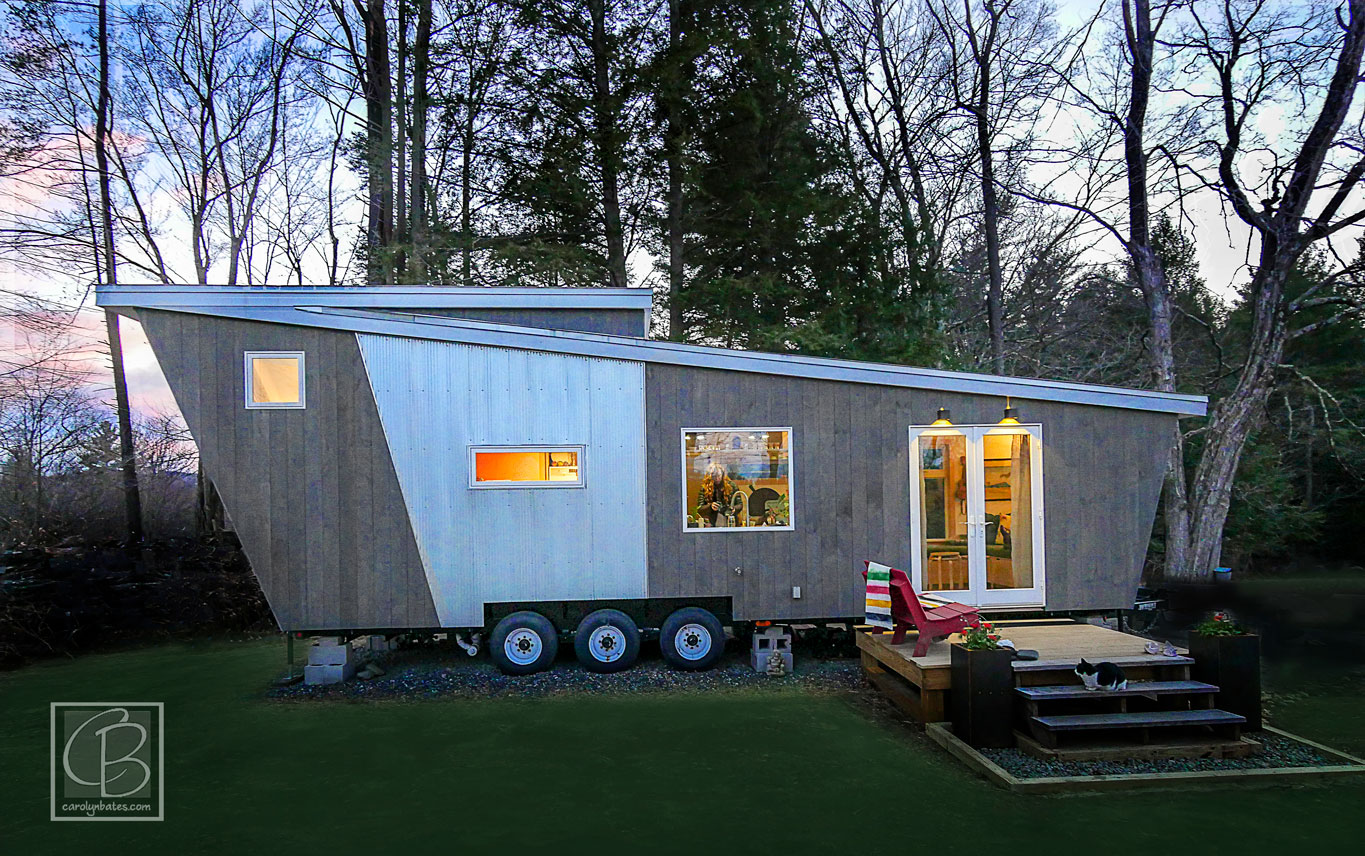 COZY
A Brattleboro tiny house suits this entrepreneurial couple to a T.
Story by Marisa Crumb • Photos by Carolyn Bates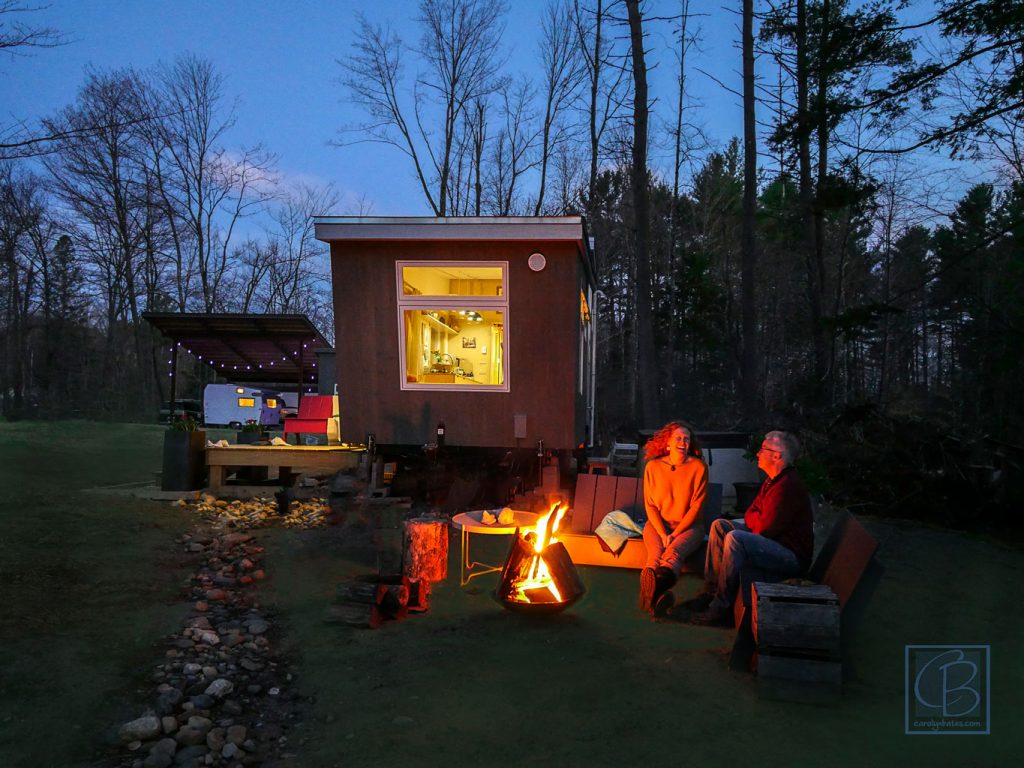 Walking up to the stained shiplap-and-corrugated-metal-wrapped home, one could wonder how an active, industrious, and energetic couple could possibly live in such a small space and make it all happen. But Erin Maile O'Keefe and Kev-in O'Keefe definitely do … and then some. The conscious choice to down-size their domestic footprint-they came from a huge rent-stabilized, 1,800-square-foot apartment in New York City with 11 huge closets-while also deciding what to permanently toss, was a process that wasn't especially difficult for this enterprising couple.
Stepping inside the 30-foot-long, 8-foot-wide, 11-feet-high (at the angled end) dwelling, however, it was quite apparent that this husband-and-wife team not only make it work, they genuinely thrive here and derive joy from their tiny house. At just 300 square feet, the challenge could potentially be to pare down too many belongings and necessities, causing regret, or the opposite temptation, keeping too many things, making space feel cramped and claustrophobic. Neither was the case for Erin and Kev-in, who both work out of their home as well as take their projects on the road.