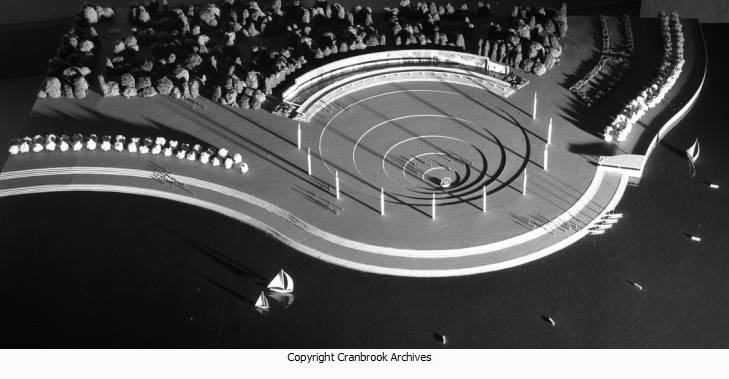 When I was asked, last summer, to make an impromptu display about Theodore (Ted) Luderowski, I found an inspiring story that begins in Hell's Kitchen in New York City and continues with a lasting contribution to the landscape at Cranbrook and its educational, artistic, and cultural ethos.
Luderowski first arrived at Cranbrook as a student in 1939 after being awarded a competitive scholarship to study architecture under Eliel Saarinen while also "delving into the problems of metalwork and ceramics." Born and raised in New York City, Luderowski left high school in 1927 at the age of 17, later graduating in 1932 after taking evening classes. He continued to take evening classes at Columbia University, where he studied design, shades and shadows, and perspective.
Read the complete article on Cranbrook Kitchen Sink's site.
---
Image Above: Rome Collaborative Competition: 1940; Aerial view of the model for A People's Forum in Washington, D.C dedicated to the Bill of Rights.