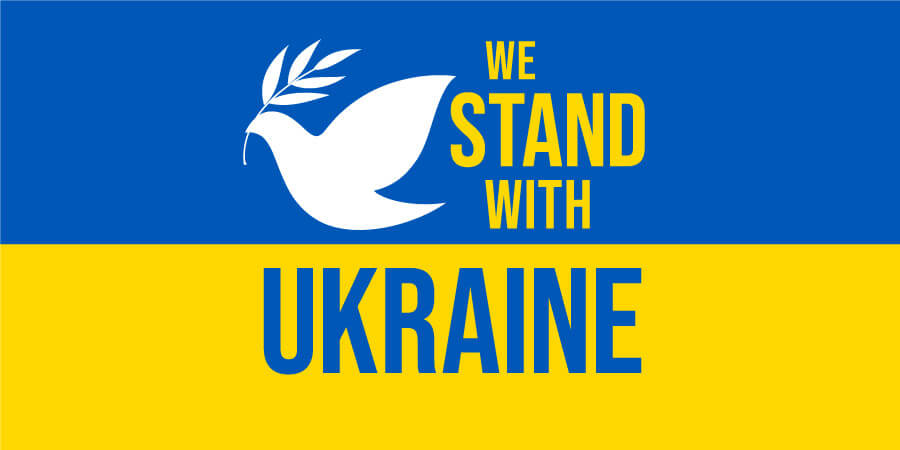 During this time of year, many look for ways to give back. This year, I thought I would post about ways to help the people of Ukraine.
---
Dissent Pins: Stand With Ukraine
Are you sending your order as a gift? You can now include something extra: Ukrainian Bread for Ukrainian people. Your gift recipient will receive a postcard letting them know how many loaves you've donated through our partners in Ukraine. Add Ukrainian Bread Postcards at no extra shipping cost to any order.
We believe that the most effective work being done right now supporting Ukrainians is being led by Ukrainians. Donations from the sales of our Stand With Ukraine Collection are directed to the organizations listed here. We encourage you to make direct donations to these organizations as well.
We hired Ukrainian illustrators and designers for this collection – you can find and follow each artist by looking in the product description. 
---
Koota Ooma: Ukrainian Books, Gifts, & Toys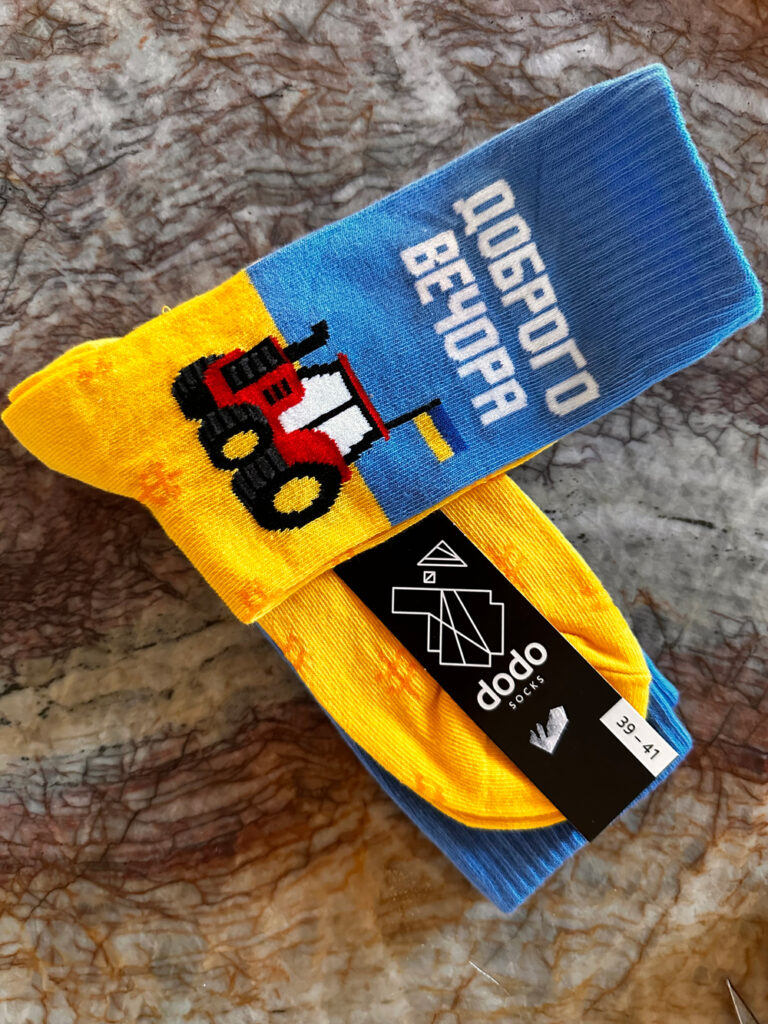 Ukrainian Books & Gift store. Ukrainian children's and adults' books, clothing, souvenirs, and Christmas.
700 Kipling Ave Unit 700
Toronto, Ontario, M8Z 5G3, Canada
Phone: +1 416-762-2112
Email: kootaooma@bellnet.ca
kootaooma.com
---
"Resilience – The War through Ukrainian Children's Art"
January 11th Burlington City Hall Auditorium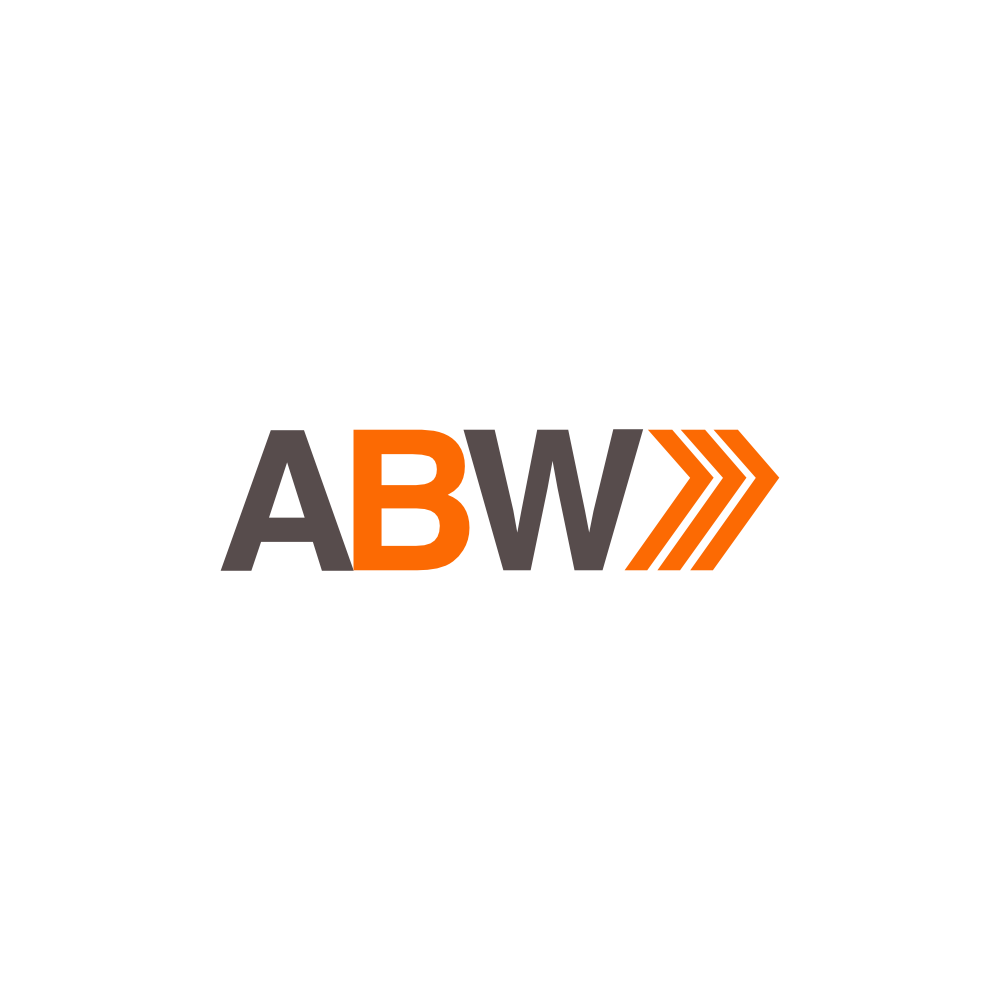 An Actions Beyond Words fundraiser at Burlington City Hall Auditorium, in conjunction with Burlington City Arts, to raise money for continued relief efforts in Ukraine.
Like in Vermont, winter can be a challenging time for the families of Ukraine. When you consider the massive damage to civilian infrastructure, loss of power, lack of heating, and country food shortage, that challenge becomes an obstacle difficult to overcome.
Please join us as we celebrate the enduring spirit of the Ukrainian people on January 11th at the Burlington City Hall Auditorium. On display will be artwork from the children of Ukraine, first hand stories from volunteers, and video messages from people throughout Ukraine.
---
How Vermonters Are Helping Ukrainians Fight for Democracy 
By 7D Brand Studioail • Published November 30, 2022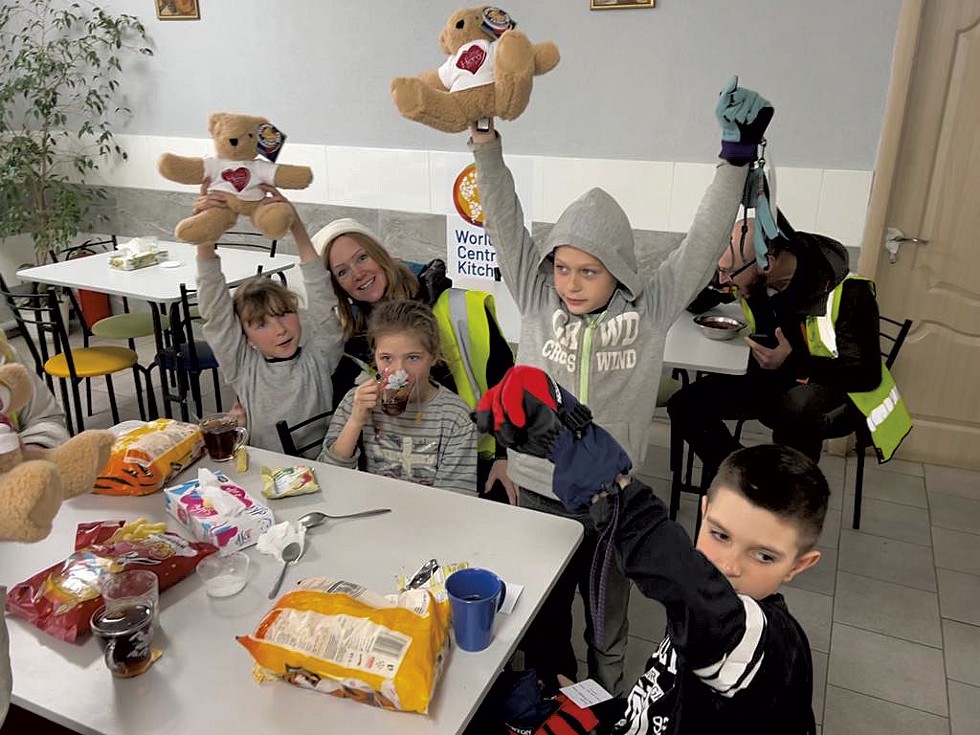 In the U.S., the weeks between Thanksgiving and New Year's Day are filled with gatherings of friends and family, and shopping — for gifts, for food and drink. Many Ukrainians are doing these things, too. Only sometimes the stores or apartment buildings they're headed to are destroyed by Russian missiles.
Since Russia invaded Ukraine on February 24, more than 6,500 Ukrainian civilians have died, according to a November 14 report from the United Nations high commissioner for human rights; another 15 million people have left the country. But there are still many citizens living in Ukraine and fighting to keep it free.
Colin Hilliard, deputy director of the Burlington Business Association, has been there recently and met some of them; for the past eight months, he's been involved in efforts to bring them food and other supplies from Vermont donors. "Ukrainians are winning this war. Their resilience is incredible and has led to a lot of remarkable gains lately," Hilliard said in a phone interview a few days before Thanksgiving.