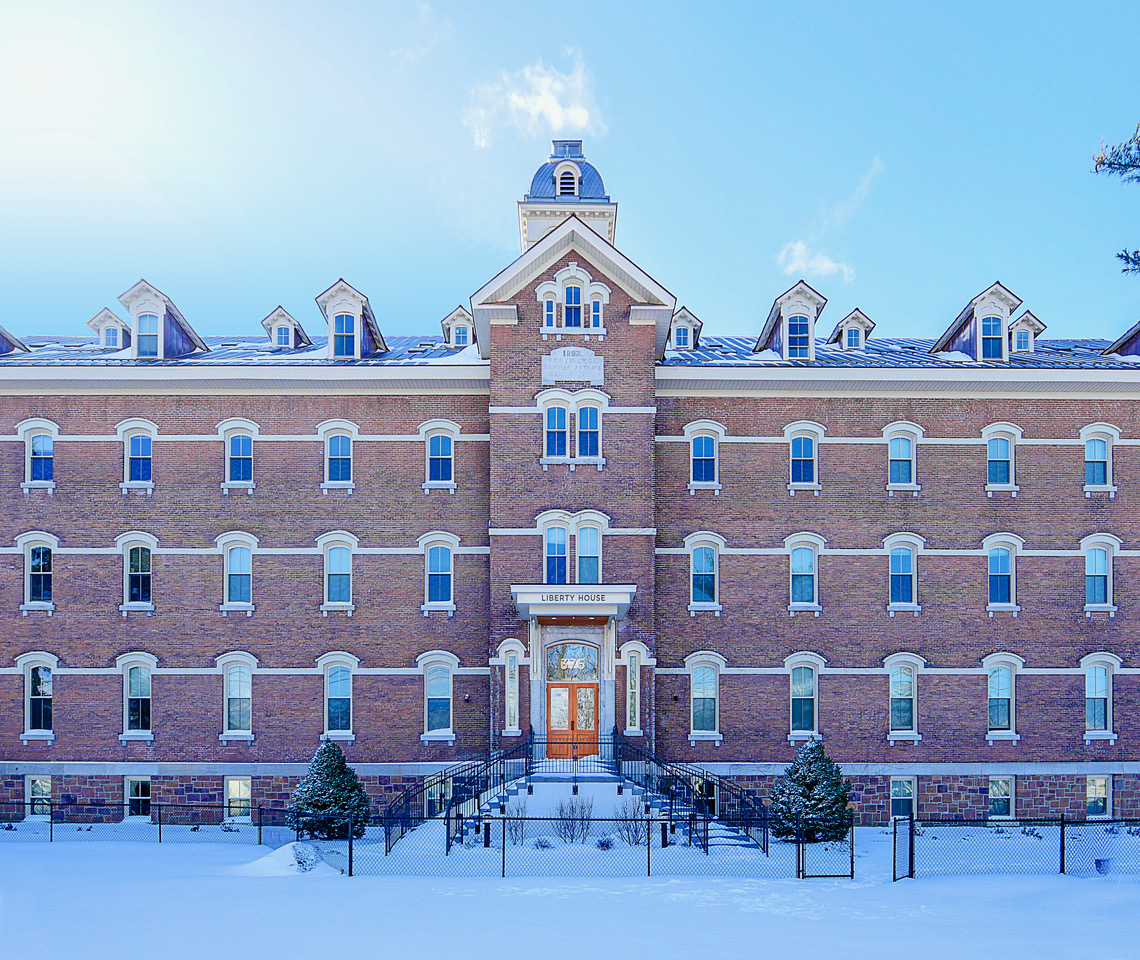 This January photo shows the ceremonial front entrance to Liberty House on North Avenue in Burlington. Developer Eric Farrell and his team retained as much of the building's historic nature as possible, while also adding a new copper roof, energy efficient windows and numerous amenities. Liberty House is part of a larger development, Cambrian Rise, to be built on the waterfront site (see following article). Sierra Pacific windows supplied and installed by Acme Glass. Photo by Carolyn Bates.
'Liberty House Is Special'
by Dick Nelson
"We were lucky to have the opportunity to work on this building, because there aren't that many of them. New buildings are…well, new buildings. Liberty House is special."
Developer Eric Farrell is sitting in the expansive, brick-and-stone-walled lobby of Liberty House, the former orphanage on the grounds of the Archdiocese of Burlington property overlooking Lake Champlain, which has been reborn as a 65-unit luxury apartment building.
Read more by downloading the PDF.