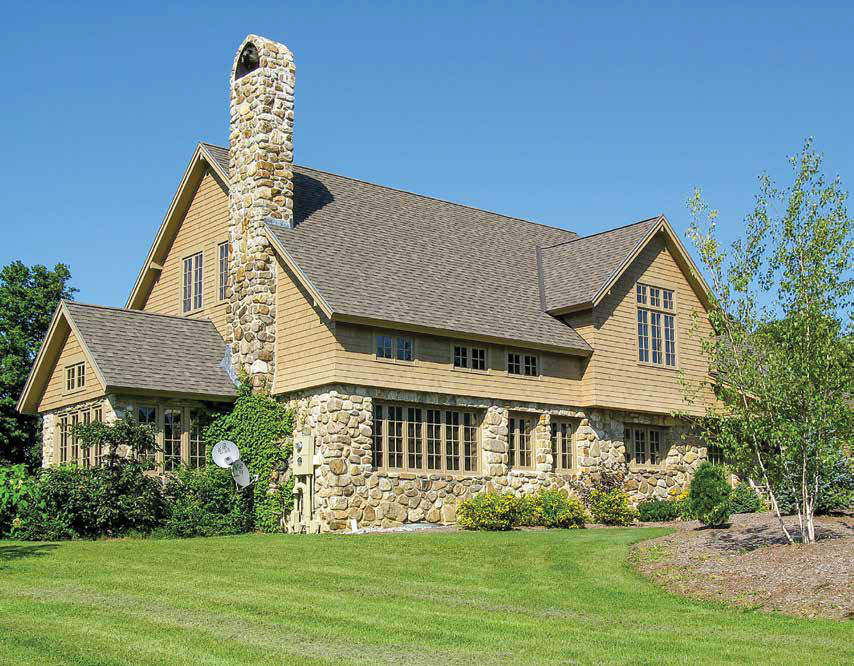 A HOUSE BUILT ON SENTIMENT
Only the stone walls (and family) are original.
By Judi McPhail | Photos by Carolyn Bates
My newlywed parents moved to Vermont after World War II. They were living in a small apartment over my great-grandfather's store and wishing they could buy a home of their own. There was little money—but plenty of rocks! My parents got the idea to build a house from stones taken from brooks. In those days, a weekend with friends meant picking up rocks together and then having a potluck dinner—such was a social outing in rural Vermont in the mid-1940s.
With a mason, they built the house, a simple stone ranch, but eventually they sold it and moved to Florida. In 1995, I got a surprise phone call: The house was for sale again, and since my parents had built it and I grew up there, would I like to buy it? I still had ties to Vermont through summer visits every year. By then my husband and I lived in Dallas, Texas. But our grown children lived or went to college in the Northeast, and they all said Yes, we'd use that house!